The Federal Trade Commission continues its work protecting consumers, providing guidance to businesses, and protecting competition in the marketplace throughout the pandemic. Staff are working remotely and events that are not postponed are being held via webcast.
For Consumers
Helping people spot and avoid the latest Coronavirus scams.
For Businesses
Offering compliance guidance for companies and tips on protecting against scams targeting businesses.
Enforcement
Updating the public on FTC law enforcement actions and fraud report data.
Resources
Consumer advice in multiple languages, government information, promotional materials and more. View all resources
Keep Calm and Avoid Coronavirus Scams
Learn the five things you can do to avoid a coronavirus scam.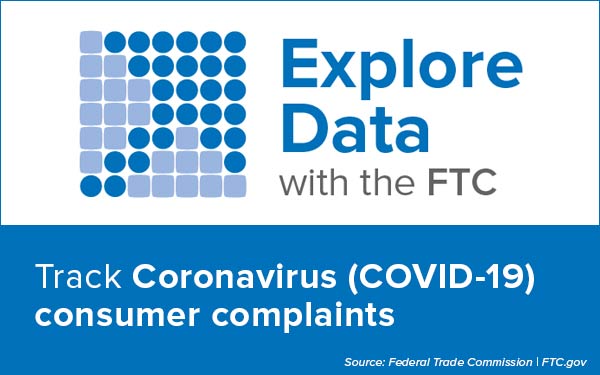 Coronavirus (COVID-19) Consumer Complaint Data
The FTC publishes updated coronavirus-related complaint data each weekday.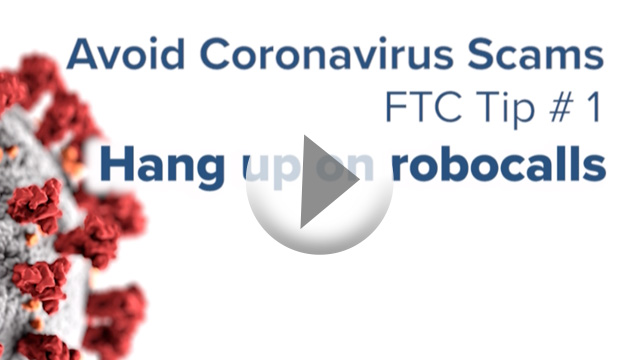 Videos about Avoiding Coronavirus Scams
View FTC Tips videos on how to avoid coronavirus scams, including robocalls.