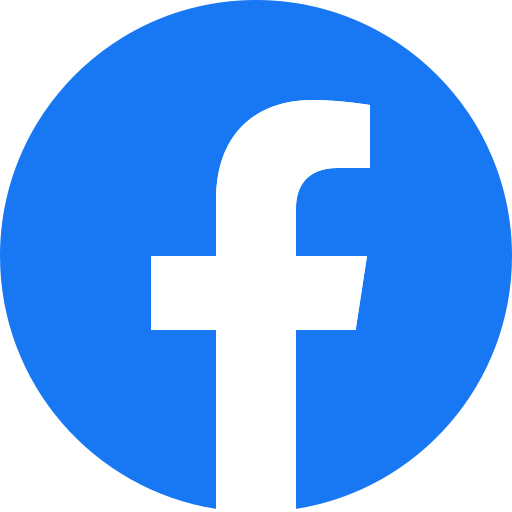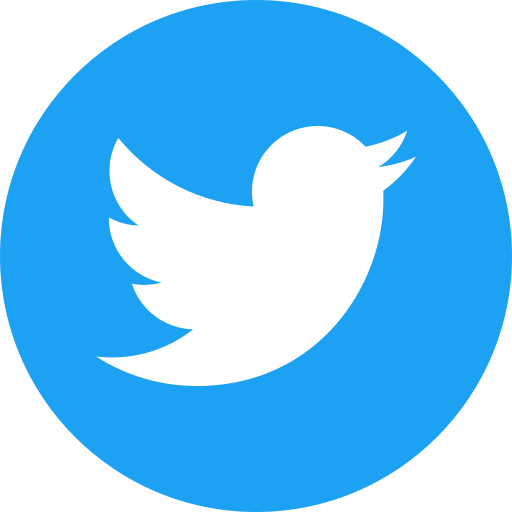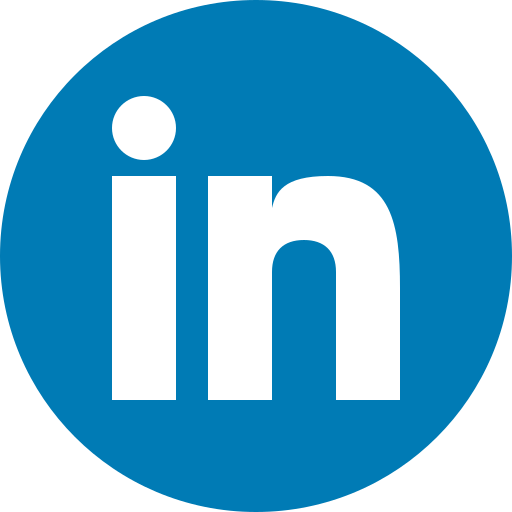 The European Consumer Forum on the Consumer and the Information Society, Dublin Castle
Good morning, and thank you for inviting me to discuss consumer protection in the information society. I plan to give you an overview of the law enforcement and regulatory steps taken by government authorities in the United States, particularly by the Federal Trade Commission, on which I serve. Just as the information society has hastened the globalization of trade, it has also made it possible for fraudulent marketers to use new techniques to extend their reach to victims in other countries. I will draw upon the FTC's experience to highlight some of the difficulties and possible approaches to enforcement against fraudulent cross-border marketing. I also will share with you the Commission's approach to consumer protection in the long distance telemarketing and online communications arenas, and suggest a few ideas to consider in looking at possible approaches to regulation at the global level. Before I begin, I must let you know that the views I express here are my own, and do not necessarily reflect those of the FTC or any other Commissioner.
Because some of you may not have had much contact with the Federal Trade Commission, I thought it might be helpful to outline what the Commission is and how it operates. The Federal Trade Commission is the only agency at the national level with a broad consumer protection law enforcement mandate. That mandate comes from section 5 of the Federal Trade Commission Act ("FTC Act"), which makes illegal unfair or deceptive acts or practices in or affecting commerce. The Commission also enforces a variety of other consumer protection statutes, such as the Fair Credit Reporting Act, that prohibit specific trade practices and provide that violations are to be treated as unfair or deceptive acts or practices under the FTC Act.
In addition, the Commission has the power to promulgate and enforce industry-wide Trade Regulation Rules addressing unfair or deceptive practices. The Commission also provides guidance on how to comply with Section 5 through issuance of industry-wide Guides, and both the Commission and its staff may issue advisory opinions responding to particular questions.
In the past year and a half, the FTC has hosted several conferences addressing consumer protection issues raised by marketing in the information society. In the spring of 1995, we looked at advertising, marketing, electronic payment systems, consumer privacy issues, and industry self-regulation of online marketing. This meeting was followed in November by the FTC's hearings on Consumer Protection Policy in the New High-Tech, Global Marketplace, which focused on the rapidly changing technologies of the information society. And just a few months ago, the Commission heard from many industry representatives about the effect of online transactions on consumer privacy, especially in the context of advertising to children.
The Commission's Global Marketplace hearings in November looked broadly at how information technologies are evolving, how they are used for marketing, and the implications for consumers. Our staff's report on the hearings provides an in-depth discussion of the issues raised and the testimony presented at the hearings. The Global Marketplace hearings highlighted the positive effect of new technologies on marketing. The hearings also addressed how these new technologies will challenge law enforcers by creating new opportunities to commit fraud. Effective consumer protection will require not only government enforcement against fraud and deception, but also private self-regulatory initiatives and the combined efforts of government, business, and consumer groups to equip consumers with the tools to protect themselves.
Fraudulent Cross-Border Marketing
Advances in communications technologies allow fraudulent marketers to communicate easily with their victims in foreign countries and to transfer their ill-gotten gains across borders. The transnational nature of a scam may make it very difficult for law enforcers to catch the perpetrators and to compensate the victims. In particular, complicated questions of jurisdiction and choice of law can pose barriers to effective enforcement.
These difficulties are enhanced when we consider the Internet. A marketer in one country might use a service provider in another to put up a home page on which false claims are made about the safety of its product. Consumers around the world can access the page, and the law violations might differ depending upon the country in which the consumer accesses the information. In fact, one of our states, Minnesota, has sued to stop WagerNet, an online and telephone sports betting service that may be operating out of Belize, from soliciting Minnesotans. As in most of the United States, most forms of gambling are illegal in Minnesota. This is not the case, however, in many other countries.
The Commission has been grappling for some time with the problem of fraudulent transfers of assets from United States marketers to foreign countries. In the absence of international agreements that would allow access to information about assets, foreign bank secrecy laws make it very difficult for the Commission to obtain timely information about marketers' assets overseas. When the FTC knows where the assets are and a U.S. court imposes an order freezing them for future consumer redress, further problems can arise with respect to assets located outside the U.S.
For example, in an action against an Internet pyramid scheme operated out of Washington state with victims all over the world, the FTC obtained a temporary order directing the defendants to return to the United States over $3.5 million that had been transferred to a bank in Antigua, West Indies.(1) When the defendants -- who had left the country -- persistently failed to comply, the court ordered that they be arrested and jailed until they either comply or prove that they are unable to repatriate any foreign funds. At the FTC's request, the U.S. Department of Justice obtained an order from an Antiguan court freezing the defendants' assets in Antigua. The defendants have not returned to the U.S. and are challenging both the U.S. and the Antiguan court orders.
Despite these obstacles, cooperation with foreign law enforcement authorities sometimes yields success. For example, one United States defendant in a telemarketing fraud case violated an asset freeze by withdrawing $1.2 million from frozen bank accounts and fleeing overseas.(2) The FTC obtained an order that he show cause why he should not be held in criminal contempt for his actions. When he failed to appear, the court issued an arrest warrant. The defendant ultimately settled in Canada. Canadian customs officials learned of the arrest warrant, which had been entered in law enforcement databases, and then learned that he had lied on his application for entry into Canada. Canada deported him to the United States under circumstances that permitted him to be arrested on arrival. He was then successfully prosecuted and jailed for his contempt of the U.S. court's asset-freeze order.
Fortunately, as the attendance at this conference illustrates, many countries are concerned about the globalization of marketing fraud. In 1992, I participated, with some of you, in the founding of the International Marketing Supervision Network, an international body of consumer protection law enforcement agencies. One objective of the Network is to find ways to cooperate in tracking consumer problems associated with cross-border transactions. Cooperation is informal, with participants using their best efforts to help each other (subject to national law and practice and the availability of resources).
Given the Network's informal nature, it does not give its participants any rights or impose any obligations on them. It does, however, represent an excellent forum for communication among countries that experience law enforcement difficulties across international lines.
Fraudulent Telemarketing
What are we doing about fraudulent telemarketing? The Commission combats telemarketing fraud both through law enforcement and consumer education. Typically, the Commission investigates and brings a case in federal district court, often without notifying the telemarketer in advance. The immediate goal is to halt the ongoing fraud by obtaining an order that will prevent further injury to consumers during the rest of the litigation. Usually, the Commission also obtains a court order freezing the fraudulent telemarketer's assets, so that they may be available for consumer redress if the Commission ultimately succeeds in the litigation. The Commission may ask the court to appoint a receiver to manage and protect these assets.
The Commission seeks strong final relief in telemarketing fraud cases, including injunctions against the illegal conduct, the payment of redress to consumers, and the disgorgement of the telemarketers' ill-gotten gains. In particularly egregious cases, the Commission has obtained orders banning telemarketers from participating again in the telemarketing business, or requiring them to post substantial bonds before engaging again in telemarketing as a source of redress for victims of any future law violations.
The Telemarketing Sales Rule
The Commission's ability to fight long-distance telemarketing fraud involving multiple jurisdictions within the United States improved dramatically after the FTC's Telemarketing Sales Rule went into effect last year. Under this Rule, telemarketers must reveal that they are making a sales call before they try to make the sale, and tell consumers that no purchase or payment is necessary to enter or win a prize promotion. It is illegal to misrepresent any information, including facts about goods or services, the earnings potential of an investment, or the nature of a prize. They also must disclose the total cost of products or services they offer and the conditions of the sale, including whether a refund is available and how to get one. Among its many other significant protections, the Rule prohibits telemarketers from requesting or receiving payment for credit repair services, recovery services, or advance fee loans before the promised services or products are provided. Courts may impose civil penalties of up to $10,000 per violation under the Rule.
Significantly, the legislation that directed the Commission to issue the Rule empowered state attorneys general to bring civil suits in federal court to enforce the Rule whenever there is reason to believe that the interests of the state's residents are threatened by telemarketing practices in violation of those rules. Thus, a state attorney general can seek consumer redress from out-of-state telemarketers who victimize the state's residents and can obtain injunctions that are effective nationwide.
In enforcing the Telemarketing Sales Rule, the Commission has relied on highly-publicized enforcement "sweeps": multiple law enforcement actions focused on particular types of law violations. These sweeps are coordinated with states, other federal agencies, and, in some instances, foreign law enforcement authorities. Project Loan Shark, for example, targeted 45 corporations and individuals that guaranteed to provide or find loans for victims who paid an advance fee. States filed eight cases and the FTC filed five cases alleging Rule violations, thanks to cooperation among the Commission, 15 states, and Canadian law enforcement authorities. The Canadian province of British Columbia simultaneously initiated enforcement proceedings under its laws against the Canadians involved in one of the scams.
The sweeps approach not only makes efficient use of information that is shared among different law enforcement authorities; it also results in greater publicity for law enforcement actions and, we hope, greater consumer awareness of fraud and a greater deterrent effect.
Information Sharing: The Telemarketing Fraud Database
The FTC's experience has been that joint law enforcement activity benefits considerably from cooperative efforts with non-profit organizations and trade associations. With the national association of the state attorneys general, the FTC in 1987 created a Telemarketing Fraud Database that has since been expanded to include information about fraud on the Internet. This database contains information from tens of thousands of consumer complaints about marketing abuses in the United States and Canada. It also includes information contributed by law enforcement authorities about actions they have taken against suspect telemarketers.
This cooperative law enforcement effort seeks to thwart fraudulent marketers' attempts to hide their tracks: it allows the more than one hundred law enforcement members of the database to identify the largest scams, the names of prospective witnesses, other law enforcement agencies that might have information about a particular scam, and trends in law violations.
Most complaints are obtained through the National Consumers League's National Fraud Information Center ("NFIC"), a private, non-profit organization that provides consumers with a toll-free hotline to report telemarketing fraud and assists consumers in obtaining information and referrals and in filing complaints.(3) Starting this year, NFIC also has been receiving complaints by E-mail accessible from its web site.(4)
The information in the system, whether from a complaint or from a law enforcement agency, is confidential, and strict security measures are taken to protect it. Only law enforcement member organizations may access the data.
The database's many different search options can be customized to fit the individual needs of the law enforcement member searching the database. For example, the system can generate a report listing art investment telemarketers in a particular region of the country by dollar volume of complaints. We have found this type of information extremely valuable in setting enforcement priorities, gathering evidence to support actions against law violators, and selecting areas for consumer education to help potential victims avoid becoming real victims of fraudulent telemarketers.
If a way could be found to expand this database and encourage international participation, it could help combat fraud through coordinated international enforcement in much the same way that law enforcement authorities use it in the United States.
The 900-Number Rule
Before I leave the topic of long distance marketing, I should also note that the recent Telecommunications Act of 1996 has given U.S. law enforcement authorities additional tools to pursue fraudulent 900-number or pay-per-call operators. Pay-per-call technology allows consumers an easy way to access information and entertainment services over the telephone. Unfortunately, this technology initially attracted numerous fraudulent operators who enticed consumers to unknowingly run up huge telephone service bills. In response, the FTC used its general enforcement authority to attack unfair and deceptive practices in this industry. The FTC also issued and vigorously enforced a 900-Number Rule that requires cost disclosures in advertising and the initial portion of a 900-number call, dispute resolution and billing protections, and the provision of blocking services to persons who do not want 900-number calls to be made from their telephone lines.
The Rule has been highly effective at reducing deception in the 900-number industry. But now fraudulent pay-per-call operators have taken advantage of changes in the telecommunications industry to revamp their operations to avoid Rule coverage -- by using apparently toll-free 800 numbers or foreign country access codes. So our Congress has given additional authority to the Federal Trade Commission and the Federal Communications Commission, and both agencies expect to make changes that will allow for more effective enforcement against pay-per-call fraud. In particular, the FTC will soon consider expanding the 900-Number Rule to cover additional pay-per-call services.
The Internet
Perhaps the most intriguing aspect of the information society, and the one that presents the most challenges to law enforcers, is the development of the Internet and online services in general. The Internet knows no borders. It frequently has been compared to the American Wild West of the 1800s -- a place where lawlessness reigned and order was enforced by self-appointed vigilantes. Many Internet users seem to relish this concept. With the exception of concerns about protecting children, there have been few calls in the United States for a sheriff to come and impose law and order.
There are good reasons for governments to be cautious about attempting to regulate the Internet. First, the evolving nature of the Internet makes it essential that governments not impose requirements that will inhibit development of new technology. It is technologically possible for government monitors to seek out and remove offending materials from the Internet. Such a situation could embroil countries in battles over what should and should not appear. Moreover, a technological fix to problems could, in turn, stifle technological development and limit competition in this rapidly evolving area. Second, governments should use the Internet to encourage forms of consumer protection particularly suited to the medium, such as self-policing and the provision of greater information to consumers to help them avoid becoming victims of deception.
Initial Enforcement Efforts: Old Scams, New Medium
Government regulation of the Internet in the United States, for the most part, has been a matter of applying existing laws to the new medium. The FTC's initial law enforcement efforts on the Net can be summed up as "old scams, new medium." Like many telemarketing frauds, Internet scams often focus on getting information like a credit card or bank account number that allows the person running the scam to steal the victim's money.
The Commission has brought over a dozen cases against deceptive online marketers, attacking such practices as the pyramid scheme I previously mentioned, false advertising for illegal credit repair services, and unsubstantiated earnings claims for work-at-home business opportunities. In a couple of recent cases, the Commission has even obtained orders that allowed it to replace deceptive advertising on defendants' World Wide Web sites with a notice about the Commission's action and a link to additional information about the case.(5)
The Internet's Potential for Consumer Protection
The ability of the Internet to make vast quantities of information readily available to users also suggests some consumer protection solutions in the form of disclosures, self-policing, and consumer education. For instance, online entertainment increasingly constitutes -- or at least contains -- an advertisement. This is not unlike television infomercials (program-length commercials), which are advertisements but may appear to be investigative news or interview programs. The FTC requires infomercials to disclose that they are paid advertisements, and it is possible that online entertainment that is also advertising ought to contain an analogous disclosure to avoid deception.
Online technology also allows marketers to track a consumer's behavior -- to see what sites the consumer visits and what products the consumer buys. In addition, by the use of surveys -- sometimes in the form of registration screens that visitors must complete to access a site -- the site owner can collect valuable marketing information. All of this information helps marketers identify new consumers at little additional cost, and may allow companies to target consumers very narrowly according to their individual interests.
Some marketers, however, may deceive consumers as to whether and what information is being collected and how it may subsequently used. One possible way to curb deception of consumers is through disclosures about who is providing or seeking information and how the information will be used.
Private organizations can play a valuable role here. Several on-line vendors have developed proprietary logos guaranteeing various levels of privacy protections. Companies agree by contract to abide by the applicable privacy rules for the logos they choose to use. Enforcement of this regime would depend on private action against the companies that violate the rules to which they have agreed and against unauthorized users of the proprietary logos. Several trade associations in the United States also have recently issued voluntary online privacy guidelines that may help prevent consumer deception.
Another private initiative in the United States is the Council of Better Business Bureaus' Online Service Center. Here, consumers can file complaints and obtain information about businesses and charities, current frauds, and voluntary dispute resolution mechanisms. The Council is the umbrella organization for local Better Business Bureaus. The BBB is an organization of businesses that promotes ethical business practices through voluntary self-regulation and consumer and business education. With help from the BBB, consumers can often get money back or achieve other resolutions of their complaints.
The BBB has just announced an innovative online seal of approval program funded by major corporate sponsors. Companies that agree to abide by BBB truth-in-advertising standards and dispute resolution procedures to protect consumers will be able to use an authorized and encrypted "BBBOnLine" seal in their online advertising. If a consumer, a competitor, or the BBB challenges the truth or accuracy of an online claim, BBBOnLine participants will be required to cooperate with a formal advertising review process administered by the BBB's National Advertising Division ("NAD").
The NAD resolves complaints from competitors or consumers about allegedly false or misleading claims about products or services. Last year, it began monitoring postings on online services and Internet newsgroups. It already has issued several decisions concerning online advertising. When an advertiser refuses to stop making claims that the NAD finds deceptive or refuses to give NAD information, the NAD refers the case to the Federal Trade Commission. In response to NAD findings, most advertisers agree to modify or delete offending claims. A self-regulatory group such as the NAD may have an advantage over the FTC when it comes to ads in cyberspace because, as I mentioned, many cyberspace users prize the almost anarchistic nature of cyberspace and resent governmental intrusions.
The use of Internet technology to help consumers protect themselves, although not a panacea, is promising. The easy and inexpensive accessibility of the Internet lends itself particularly to individuals and small companies that are new to the advertising arena and may be unfamiliar with the general requirements of advertising law. Educating this group as to the appropriate rules could go a long way toward stemming deceptive advertising on the Internet.
Conclusion
The information society promises to provide many benefits to consumers. As we have seen, however, it also presents some difficult consumer protection issues. Governments must remain open to different ways to address the problems presented by traditional international marketing and advertising on the Internet. Efforts such as the International Marketing Supervision Network should continue to be very helpful in combatting some of these problems. With regard to the Internet, governments may have to acknowledge that self-regulation may be more effective in the first instance than active government control.
In addition, consumer education efforts should be emphasized. The old saying that "an ounce of prevention is worth a pound of cure" rings especially true given the difficulties of prosecuting those who perpetrate fraud internationally, whether by long distance telemarketing or on the Internet. Also, the ease with which the government or consumer protection groups can post educational materials on the Internet, and the ease with which consumers can access those materials, make consumer education on the Internet particularly cost-effective.
The challenge for governments is to find ways to inhibit deceptive and fraudulent marketers from taking advantage of the greater access to consumers provided by the global market and the information society, without hindering or slowing the many benefits to consumers that these developments provide. Consumer education, industry self-regulation, and information-sharing among governments -- backed up by law enforcement action against the most egregious offenders -- should help achieve this goal.
1. FTC v. Fortuna Alliance, Civ. No. C96-799M (W.D. Wash. 1996).
2. FTC v. American Nat'l Cellular, Inc., No. 85-7375 WJR (C.D. Cal. 1985).
3. The toll-free number, 1-800-876-7060, is accessible from the United States and Canada. Complaints can be dialed in from other countries by using the U.S. country code, followed by 202-835-0139.
4. The site is located at http://www.fraud.org.
5. FTC v. Infinity Multimedia, Inc., No. 96-6671-CIV-Gonzalez (S.D. Fla. 1996) (order freezing assets and halting sales of pre-packaged small businesses by firms that allegedly used false earnings claims and phony references or "shills" to induce consumers to pay thousands of dollars for distributorships); FTC v. Fortuna Alliance, Civ. No. C96-799M (W.D. Wash. 1996) (order freezing assets and halting pyramid scheme).