The Federal Trade Commission is sending 41,934 checks, totaling more than $1.1 million, to consumers who were charged for deceptive "free trial" offers for tooth whiteners and other products by RevMountain, LLC; Anasazi Management Partners; and 59 related corporate defendants.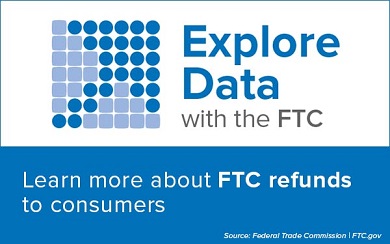 Consumers who receive checks should cash them within 90 days, as indicated on the check. Recipients who have questions about their refund should call the refund administrator, Epiq, at 1-888-574-7818, or visit the FTC website to view frequently asked questions about the refund process. The Commission never requires people to pay money or provide account information to get a refund.
The FTC sued the defendants in August 2017, alleging that they used deceptive claims, hidden disclosures, and confusing terms to trick people into providing their billing information, supposedly to pay a small fee for the tooth whiteners and other trial products. Instead, the defendants charged consumers for two ongoing subscriptions to nearly identical products until the consumers canceled.
As a result, consumers who believed they had bought a single trial product for about $5 were charged without their knowledge approximately $200 a month until they canceled both subscriptions. Under settlement orders announced in April 2018, the defendants agreed to pay money to provide refunds to defrauded consumers.
The Commission's interactive dashboards for refund data provide a state-by-state breakdown of refunds in FTC cases. In 2022, Commission actions led to more than $392 million in refunds to consumers across the country.
The refunds being sent today are the result of a settlement resolved before the U.S. Supreme Court ruled in 2021 that the Commission lacks authority under Section 13(b) to seek monetary relief in federal court. Because of that ruling, the Commission no longer has its strongest tool to return money to consumers, and it will become harder to provide refunds to consumers harmed by deceptive and unfair conduct. The Commission has urged Congress to restore the Commission's ability to get money back for consumers.
Contact Information
Contact for Consumers
Media Contact