Event Description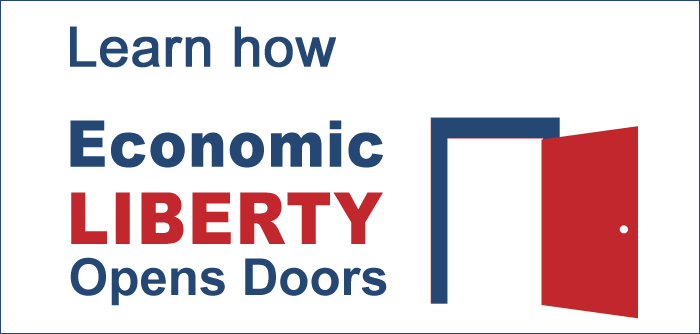 On November 7, 2017, the Federal Trade Commission's Economic Liberty Task Force hosted a roundtable to examine empirical evidence on the effects of occupational licensure.
Licensing restrictions – typically embodied in state statutory law, regulations, and administration – define the occupation's metes and bounds or "scope of practice" and establish conditions for entry into an occupation. Although licensing can confer certain consumer benefits, licensing requirements also impose costs on anyone who wants to enter or continue an occupation.
State-by-state licensing rules can be especially costly to workers who seek to move to another state or to offer services across state lines. These costs, in turn, can increase prices and reduce output, access, quality, and choice for consumers of services and goods offered by licensed occupations. Disadvantaged consumers or particular classes of workers may be particularly affected. For example, restrictions on license portability across state lines may be especially burdensome for the families of military service members who move frequently, as military spouses often work in licensed occupations.
For some occupations, licensing restrictions may be an appropriate policy response to protect public safety or satisfy other consumer protection concerns. For other occupations, however, it is questionable whether policy rationales for licensing – and for many of the particular license-related restrictions adopted in some states – are adequate to justify the costs to workers and consumers. This analysis is complicated by the fact that the costs of the restrictions are not always well understood. Some studies have found that the percentage of the U.S. workforce employed in occupations that require a license has grown substantially, and have suggested that license-based restrictions result in fewer jobs, higher consumer prices, and other economic harms.
A substantial body of empirical literature already addresses the effects of occupational licensing, and it has grown in recent years. It is important that this research continue, given the potential widespread effects of licensing on competition, consumers, and the economy as a whole. To advance the work of the FTC's Economic Liberty Task Force, we will host a roundtable discussion among economic and policy experts on the current state of economic learning about the costs and benefits of licensing, including its effects on workers, consumers, competition, and the overall economy. Roundtable participants will also consider how the available evidence might guide policymakers.
Specific topics of interest included the following:
What is the state of empirical knowledge about the extent, growth, and stringency of state licensing requirements? To what extent are such requirements uniform or varied across the states? To what extent do they vary by occupation?
What is the state of empirical evidence on the costs and benefits of occupational licensing? What is known about the typical, average, or aggregate effects of licensing restrictions on consumers, workers, competition, and the economy?

What is known about the effect of these restrictions on entry into, wages for, and mobility of workers in licensed occupations or others in the workforce?
What is known about the effect of licensing restrictions on price, quality, access, and innovation for services and goods associated with licensed occupations?
What is known about the connection between labor market research and competition research and, ultimately, the effect of licensure on consumer welfare? 
To what extent do the costs and benefits of licensing vary, and according to what factors? Examples might include the cost of entry requirements, their stringency or duration, the type of occupation, or other factors.

What are the advantages and disadvantages of studies that examine the general effects of licensing, versus studies of particular occupations or types of licensing restrictions?
What is the state of the theoretical economic literature on licensing? To what extent do empirical studies elucidate or support established theoretical models of the effects of licensing? To what extent do these studies suggest a need for additional theoretical development? Are there new or competing models or approaches that warrant serious attention? Can the theoretical models help explain why some occupations are licensed in nearly every state while others are rarely licensed?
What is the state of data in the field? Are there new or emerging data sets worth highlighting or developing?
What are the alternatives to occupational licensing? Are there other forms of government regulation – such as certification, registration, or mandatory bonding – that might serve some of the consumer protection goals of licensing? What types of private initiatives or market-based solutions might be adequate substitutes for licensing? What is known about the comparative advantages and disadvantages of such alternatives, either generally, for certain types of occupations, or for individual occupations?
What is the best available evidence upon which policymakers might rely in deciding whether to adopt a new licensing regime? What is the best available evidence upon which policymakers might rely in deciding whether to reform or eliminate an existing licensing regime?
To aid our analysis of these issues and various policy proposals intended to address them, the staff of the Federal Trade Commission seek public comment from interested parties. The process for submitting comments is explained below.
QUESTIONS AND CONTACT INFORMATION
If you have general or logistical questions about the roundtable, please email EconLibertyTaskForce@ftc.gov. If you have substantive questions regarding the roundtable, please contact Derek Moore, Attorney Advisor, Office of Policy Planning, at (202) 326-3367.
ATTENDING THE ROUNDTABLE
The roundtable was held at the Constitution Center, 400 7th Street, SW, Washington, DC 20024. The roundtable was free and open to the public.
A live webcast of the roundtable was available on the day of the event.
Welcome Remarks and Announcements

Tara Isa Koslov, Acting Director, Office of Policy Planning, Federal Trade Commission

Opening Remarks

Maureen K. Ohlhausen, Acting Chairman, Federal Trade Commission

Introduction: Licensing Occupations

Morris M. Kleiner, Professor of Public Affairs, Humphrey School of Public Affairs, University of Minnesota

Panelists

Morris M. Kleiner, Professor of Public Affairs, Humphrey School of Public Affairs, University of Minnesota
Thomas Koch, Economist, Bureau of Economics, Federal Trade Commission
Beth Redbird, Assistant Professor of Sociology, Northwestern University
Edward Timmons, Associate Professor of Economics and Director, Center for the Study of Occupational Regulation, Saint Francis University
Jules van Binsbergen, Nippon Life Associate Professor of Finance, The Wharton School, University of Pennsylvania
Abigail Wozniak, Associate Professor, Department of Economics, University of Notre Dame

Moderators

Daniel Gilman, PhD, Attorney Advisor, Office of Policy Planning, Federal Trade Commission
Timothy A. Deyak, PhD, Associate Director for Competition Analysis, Bureau of Economics, Federal Trade Commission