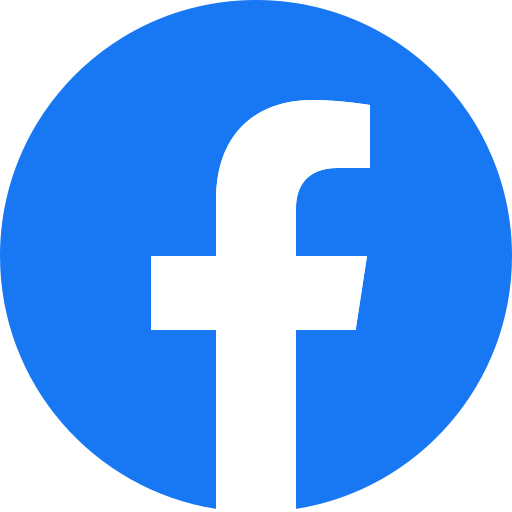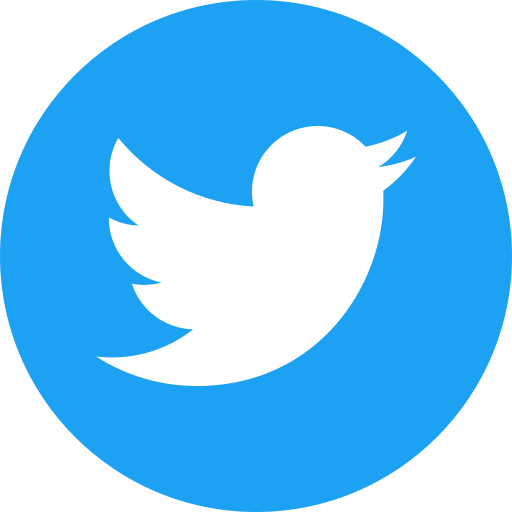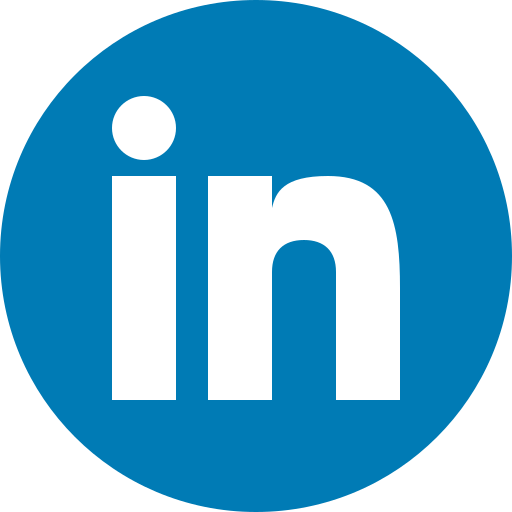 Remarks before Small Business Hawaii
Before addressing the Internet economy and what it can mean for Hawaii, it might be helpful to share with you a couple of personal thoughts gained from my years of experience as a federal official. First and foremost, I am convinced that our Founding Fathers had it right: government should play only a minimal role in our lives, and for good reason. I believe it was Will Rogers who once observed and said it best: "All government programs have three things in common: a beginning, a middle, and no end."
I mention this because the promises of electronic commerce have those in government excited: the politicians see something to tax and more money to spend, and the regulators see something with endless possibilities to regulate. In their emotion, I fear they will forget some basic rules of a society built upon private enterprise.
The history of taxation and regulation seems to indicate that every time a new product, a new industry, a new form of social organization, or even a new economic concept of income or wealth has arisen, governments have moved to tax it. As President Reagan said, "The government's view of the economy could be summed up in a few short phrases: If it moves, tax it. If it keeps moving, regulate it. And if it stops moving, subsidize it."
Given the tremendous benefits that typically flow from a private-sector, market economy, government intervention in this market place should be undertaken only when it is clearly necessary. Those of us in government should be ever mindful of the Hippocratic Oath -- "First, do no harm." Before embarking on any type of government activity, we should ask ourselves, "Does this make sense?"
FTC Activities In A Target Rich Environment -- Cyberspace
For certain, there can be proper roles for government to play in a market economy. The exciting and promising new economy of cyberspace (the Internet) is a target rich environment for small businesses and consumers alike -- rich in information, choices, opportunities, entertainment, knowledge and commerce. Unfortunately, it is also a new and fertile field for those who prey on consumers and small businesses with scams, deceit and outright thievery. Users of the Internet must be accountable and bear some level of responsibility for their actions. If market forces fail to correct illegal and unacceptable practices, government action is very likely warranted. Individual responsibility is also a requirement. For example, if a consumer on a Web site finds displeasure or a lack of confidence in the Web site's business practices or the stated privacy policy (or the lack of one,) then that individual has the freedom -- and should have the good common sense -- to go elsewhere on the Web. Government can play a positive role for small businesses and consumers by providing knowledge and also by appropriate and rational attempts to minimize deception, unfairness and misleading practices on the Internet.
Law Enforcement Cases
The FTC's traditional law enforcement role against deceptive or unfair practices is one way for government to intervene. For example, let's look briefly at the Geocities(2) case as an example of FTC action dealing with alleged deceptive and misleading practices, as well as the issue of privacy which I will talk more about later. Geocities is a very popular web site, now associated with Yahoo!, which permits users to develop their own web sites among many other entertaining things.
As with most web sites, Geocities collects information from visitors. To its credit, Geocities, http://geocities.yahoo.com posted a "privacy statement" telling its customers about collecting information and assuring them that the information was solely for its internal use. Regrettably, Geocities allegedly failed to follow its own privacy policy and is alleged to have shared this information with third parties for purposes such as target marketing. The Commission took appropriate legal action against Geocities and recently settled the alleged violation of consumer protection laws, namely, deceptive and unfair practices in its business dealings with consumers.
Since our first Internet case in 1994, the FTC has brought 93 federal law enforcement actions against 239 defendants. Most of these cases have involved the traditional kinds of fraud such as business opportunity schemes, credit repair scams, pyramid schemes, and false claims for health-related products, to name a few. Today's scam artists are definitely "computer literate" and use the Internet with more and more frequency.
Resources For Business
I would encourage small business operators to take a look at the Commission's web site, http://www.FTC.GOV. It is a great resource for small business. We post all of our publications and decisions here, as well as on the U.S. Consumer Gateway,http://www.Consumer.gov, which is a "one-stop" link to a broad range of federal information resources. This site is designed so that consumers can locate information by category, such as Food, Health, Product Safety, Your Money, Technology and Transportation. This web site has more than 60 participating agencies linked to it.
Another FTC resource is the Consumer Response Center (1- 877- FTC-Help) where consumers and businesses can lodge complaints about unscrupulous business practices.
Educating Businesses
The Internet has seen an explosion of entrepreneurs who may be entering the business world for the first time or are using the Internet to promote their existing or expanding business. Some may unwittingly violate the law because they do not know basic advertising and consumer protection principles.
The FTC has done a number of things to educate these businesses. One unique concept is called a "Surf Day." The Commission conducted its first Surf Day viewing web sites in December 1996 focusing on pyramid schemes that had begun to proliferate on the Internet. In an effort to educate online entrepreneurs, the FTC, along with state and federal partners across the country, surfed the Internet for three hours and sent business education messages to over 500 suspected pyramid schemes. The messages offered guidance about the difference between multi-level marketing and illegal pyramids and provided the FTC's Web address for more information.
The Commission has employed this technique over a dozen times targeting problems ranging from business opportunity fraud to "miracle cure" health product claims; exaggerated earnings claims; credit repair scams; fraudulent on-line coupon booklets and "get-rich-quick" schemes, among others.
Basic rules of advertising apply to the Internet as they do any other medium. You must not mislead, deceive or engage in conduct that is unfair to consumers. The penalties for this kind of conduct can be extremely high.
Educating Consumers
The Commission also uses the Internet to give consumers more knowledge and learning experiences. The Commission has posted several "teaser" web sites. Teaser sites mimic real scams, using common buzz words and exaggerated income or product claims. Consumers can click through a teaser site but when they arrive at the last page, they receive a sobering warning:
"If you responded to an ad like this, you could get scammed."
The warning page gives advice on how to avoid a particular scam and provides a link back to our own Web site where consumers can learn more. The Commission has now posted nine teaser sites on pyramid schemes, Internet business opportunities, scholarship scams, deceptive vacation advertisements, deceptive travel agent opportunities, false weight loss claims, fraudulent vending opportunities and credit repair schemes.
The Internet Economy
Notwithstanding these problems and others, electronic commerce is one of the big waves of the future business world, and many are on the leading edges of it right now. Just how big is this new kind of economy-- electronic commerce?
Earlier this summer, the University of Texas, backed by Cisco Systems, introduced a study of the current status of electronic commerce -- one of the very first attempts to measure the Internet economy. According to the Cisco study, the "business-to-business" Internet economy generated an estimated $301 billion in revenue in 1998 and was responsible for over 1.2 million jobs. (These estimates are based on worldwide sales of Internet-related products and services by U.S.- based companies.)
The study divided the Internet economy into four layers: the infrastructure layer, the applications layer, the intermediary layer, and the commerce layer. Many of the big companies like Microsoft, Intel, Cisco Systems, Sun Micro Systems, AT&T, AOL, Yahoo!, Netscape, etc operate in multiple levels.
Let me put these figures in perspective. The Internet economy already is bigger than the energy industry ($230 billion), the telecommunications industry ($270 billion), and is almost as big as the automobile industry ($350 billion). In a word, the potential for economic growth through electronic commerce is BIG.
Direct consumer purchases from the Internet, transactions from big and small business like purchasing books from Amazon.com, a sweater from Land's End, or a dozen jars of gourmet chile sauce from a Mom & Pop operation in New Mexico, totaled $3 billion in 1997, $9 billion in 1998, and are expected to approach $30 billion in 1999 according to U.S. Commerce Secretary Daley.(3) Impressive, but consider this: Catalogue sales industry in 1998 had almost $100 billion in sales as compared to only $9 billion in consumer sales over the Internet.
The point is that the Internet is still in its infancy. Recall that the browser programs, such as Netscape, which make the Internet so consumer-friendly, did not arrive on the scene until 1993.
Privacy-- Emotion and Reason In a Race for Hearts and Minds
The future of commerce and opportunity for entrepreneurs on Internet looks promising, but there are problems with which you as a business person and we as regulators must deal. Privacy of personal information, especially financial and medical information, is a key public policy issue. It is important to consumers.
Today's ability to collect vast quantities of personal information via the Internet is mind-boggling. There is the possibility of a significant erosion of consumers' confidence in their own ability to protect their personal privacy on the Internet. Nearly 70% of those surveyed recently said they do not shop on the Internet because of these concerns about personal privacy. This could impede the growth of Internet use, and in particular, the expansion of electronic commerce. The concern is legitimate. The solution is very complex. Of critical importance is to ensure that there is a careful balance between protecting privacy and allowing information-sharing when necessary to serve customers.
Unless businesses act responsibly in protecting consumer privacy, there will surely be regulatory action by government, and that would not be good. In my opinion, excessive and unnecessary government regulation and taxation will disrupt the development of electronic commerce and place onerous and untenable burdens on businesses, especially small businesses.
For numerous reasons businesses need to heed this warning. Perhaps the most obvious reason for a business to protect the consumer's privacy is that "it's good for business."
On the other hand, a warning to the would be regulators (and there are many out there) and to those citizens concerned about government regulating and taxing the internet is also in order. I ask, "how would we do it?" The devil is in the details. We are coming to realize that technology and cost, not to mention the exponential growth of the online world, are serious impediments. Recent data suggests there are now approximately 3.6 million commercial Web Sites, and they are increasing at over 275,000 a month.(4) Image a government agency trying to regulate or control something so dynamic. This is a formula for bureaucracy-building, government intrusion and a stifling of economic growth -- in other words, many potential unintended negative consequences are lying in the weeds just waiting to do mischief.
The matter of personal privacy protection is not trivial. Even with these complications in regulating the Internet, if the private sector does not lead the way with sound and ethical business practices that respect consumers' privacy and desires, government officials and politicians will surely attempt to regulate. Count on it! Informed, discerning, and responsible consumers coupled with responsive, ethical business practitioners will take us a long way toward minimizing these concerns .... a far better solution that more government regulation. And, that's the way democracy ought to work.
Absent government barging in, a "consumer and private sector-driven" solution will likely evolve based upon the cornerstone of all successful businesses: the customer is always right. Satisfying customers in terms of products and services and operating in a manner that builds consumer confidence is simply responding to market forces. If consumers demand respect for their privacy, good and successful businesses will meet those demands -- and, I think consumers will insist that it happen.
Summary: What does it all mean for Hawaii?
There is an incredibly exciting new world of economic and educational power before us brought on by the convergence of technology, information and entrepreneurship. It may be ushering in one of the greatest expansions of freedom, choice and independence mankind has seen. For certain, there are hazards associated with this new environment. How we protect consumers and, at the same time, make it possible for this vast economic potential to develop is critical. Excessive regulation, new forms of taxes and other government-inspired actions could do real harm to the Internet.
What does this all mean for businesses in Hawaii? In a very real sense, Hawaii is one of those places, being remotely located, that could benefit handsomely from the opportunities afforded by electronic commerce. Imagine a flourishing business that is truly international that can be conducted right here in Paradise. A business that is literally only a click away. A business that does not require large capital outlays to get started. A business that provides consumers quality products, timely information, and ready access. It's a new way of thinking, a new way of doing business, a new way of succeeding--and if we can just keep government from intruding and throwing obstacles in the way, the opportunities can multiply.
In a very real sense, the Internet is about freedom and democracy, and freedom and democracy demand individual responsibility in order to flourish. The new economy will be incredibly competitive, and it will reward those who excel, who are intelligent, who are service oriented, who are forward looking and risk takers, and those who are creative and accountable. All of this demands an educated and informed management and work force and a good business environment not burden by government.
Given Hawaii's dominant political inclinations and its reliance upon the "old ways" of government and labor unions, the mind set of those in power will remain an obstacle -- unless change takes place. As I said before, the Internet is really about freedom and democracy. It is a means of escaping the disproved theories of socialism, more government regulation, more bureaucracy, and more taxes.
It may really be time to tell those in power here in Hawaii that it is truly the time to either lead, or follow, or get out of the way.
Endnotes:
1. The views expressed by Commissioner Swindle in this written text and in his oral remarks are his own and do not necessarily reflect the views of the Commission or other Commissioners.
2. GeoCities, C-3849 (Feb. 12, 1999) (consent order challenging misrepresentations about the Web sites's use of personal information collected from children and adults.)
3. Written remarks by Secretary of Commerce William M. Daley, Press Conference on E-commerce, Washington, DC, February 5, 1999.
4. Internet statistics source: http://www.netcraft.com/Survey/Reports .