The Federal Trade Commission has begun notifying people who may be entitled to compensation stemming from a settlement finalized in March 2023 with Epic Games over allegations that the Fortnite video game maker used dark patterns and other deceptive practices to trick players into making unwanted purchases.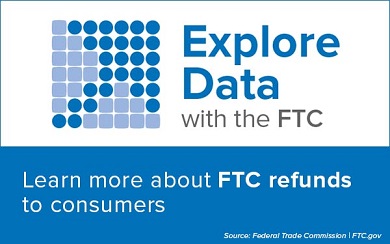 In a complaint first announced in December 2022, the FTC alleged that Epic games deployed a variety of design tricks aimed at getting consumers of all ages to make unintended in-game purchases. The company also made it easy for children to rack up charges without parental consent and locked the accounts of consumers who disputed unauthorized charges with their credit card companies.
The money provided as part of the $245 million settlement with Epic Games will go to provide refunds to consumers. The FTC has begun the process of notifying more than 37 million people by email that they may be eligible for compensation, a process that will take one month to complete. Consumers will have until January 17, 2024 to submit a claim.
Information about how to file a claim can be found at www.ftc.gov/Fortnite. Consumers who have questions about the claims process can contact the administrator by phone at 1-833-915-0880 or by email at admin@fortniterefund.com.
The Commission's interactive dashboards for refund data provide a state-by-state breakdown of refunds in FTC cases. In 2022, Commission actions led to more than $392 million in refunds to consumers across the country.
Contact Information
Contact for Consumers
Media Contact