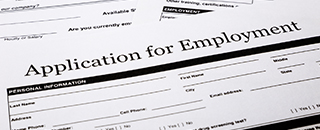 Why work at the FTC?
The Federal Trade Commission is a fast-paced, dynamic and mission-driven agency, regularly listed as one of the best places to work in the federal government.
Many FTC staffers are fulfilled by their jobs because they are committed to making a difference in the lives of American consumers.
Bureau of Competition attorneys ensure that our markets are open and free, allowing for lower prices and better quality goods and services.
Bureau of Consumer Protection attorneys and investigators prevent fraudulent, deceptive, and unfair business practices in the marketplace and are policy leaders dealing with evolving consumer issues, emerging technologies, and plain, old-fashioned fraud.
Approximately 70 talented economists in the Bureau of Economics provide scientifically sound, data-driven economic analysis that informs antitrust, consumer protection, and business regulation policy.
The FTC has more than 1,000 staff, including more than 500 attorneys and approximately 70 economists. The agency also employs investigators and skilled specialists in technology, consumer education, public affairs, litigation support, program management, human resources, congressional relations, international affairs and administration.