Endorsements
Featured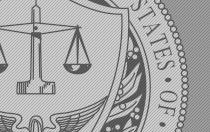 Guidance
The Consumer Review Fairness Act protects consumers' ability to share their honest opinions about a business's products, services, or conduct in any forum – and that includes social media. The FTC has tips to help your company comply with the law.
Marketers and publishers are using innovative methods to create, format, and deliver digital advertising. One form is "native advertising," content that bears a similarity to the news, feature articles, product reviews, entertainment, and other material that surrounds it online. But as native advertising evolves, are consumers able to differentiate advertising from other content?
Answers to questions people are asking about the FTC's Endorsement Guides, including information about disclosing material connections between advertisers and endorsers. The brochure also addresses how those established consumer protection principles apply in social media and influencer marketing.