SAFE requires that you have approved antivirus software installed on your computer if you are using a Windows device. Your GFE (Government Furnished Equipment) laptop already has the antivirus software installed. If you need to install it on your personal device, you can download it from the SAFE web page by clicking on the antivirus tab, you will be asked to login with your username, and password, or you may contact the Helpdesk at 202-326-3500 and request a copy of the CD, with instructions.

After you have verified that the approved antivirus protection is properly installed, browse to URL https://www.ftc.gov/safe and click the "Log in to SAFE" button.
 
Enter your username, password, PIN+ Token, and click Log On.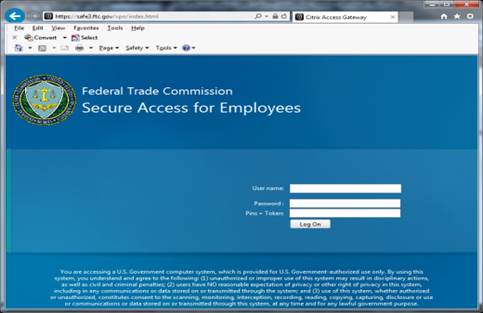 After providing your credentials, Citrix Access Gateway Endpoint Analysis will validate your system for antivirus protection.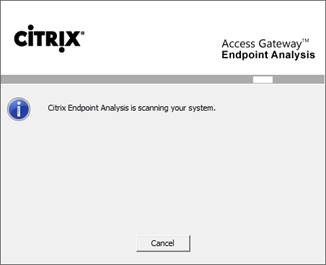 The web page that displays while SAFE and the computer establish the Virtual Private Network (VPN) connection remains the same.
 
If you are on a GFE Laptop, the SAFE landing web page will also provide a link at the bottom to launch a Virtual Desktop (VDI). If you do not intend to use a VDI, close the web page, and continue to use your GFE computer from its Windows desktop.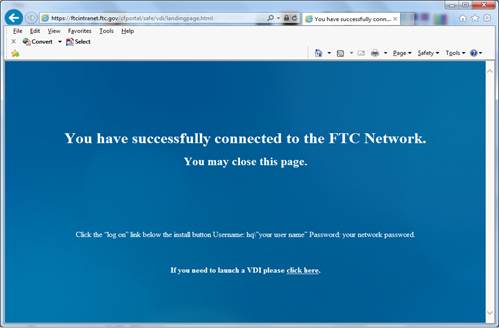 If you are entering SAFE from another (non GFE) computer, or requested a VDI from the landing page, the Citrix Access Gateway will display the Citrix Receiver login page.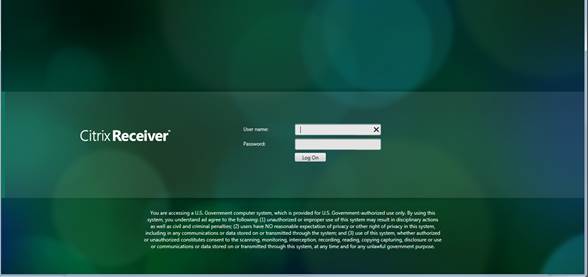 Login with your User name, and Password, then click the Log On button. The Citrix Receiver page will display an icon to open your virtual desktop.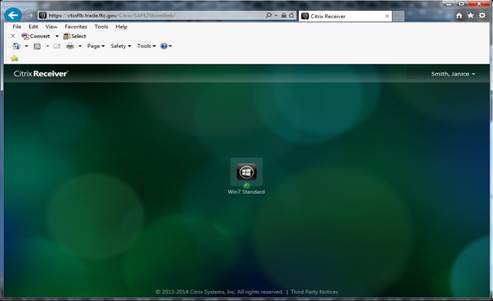 Citrix will display a loading page while it starts your virtual desktop. If the page does not load, as shown in the picture above, press F5 to refresh the page. Please remember that the first time you start a desktop, it will take at least a few minutes depending on your connection speed to initialize.
 
Click OK to log into your virtual desktop.