System Software Requirement to Install SAFE
Log on as user with administrative rights to your local machine
Operating Systems:  Mac OS version 10.11.1 El Capitan or newer
Internet Browsers: Safari, and Firefox (Chrome is NOT supported)
* As a requirement, please use the tools and products highlighted above to ensure the SAFE installation is successful. FTC does not support any other systems, or browsers.
Step 1: First check your System Preferences, and click on the Security and Privacy icon, under the General tab verify the setting Allow Apps Downloaded from "App Store and identified developers" is selected. If it is not, click on the lock to make changes, then enter your Mac admin password, and change it to the correct setting.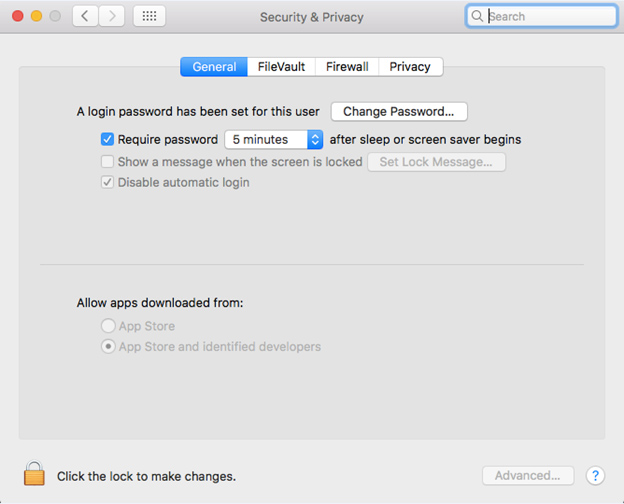 Step 2: Download the latest version of Citrix Receiver for Mac
https://www.citrix.com/downloads/citrix-receiver.html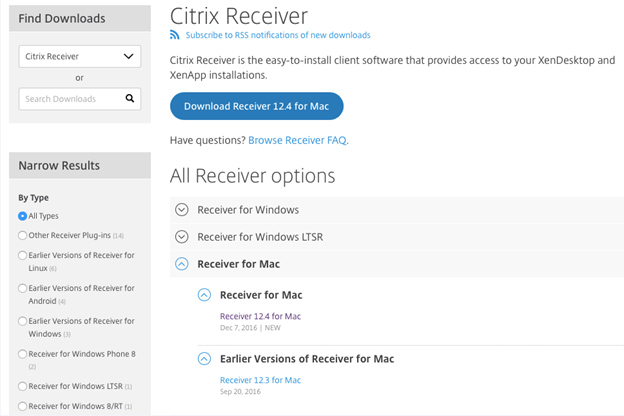 Step 3: Launch downloaded Receiver file when finished (open from downloads), then double-click "Install Citrix Receiver".
* If a previous version of Citrix Receiver is already installed, double-click "Uninstall Citrix Receiver" first before installing the new version.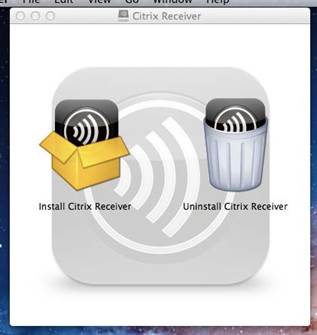 Step 4: Run installation wizard accepting defaults
Give user credentials when prompted to complete installation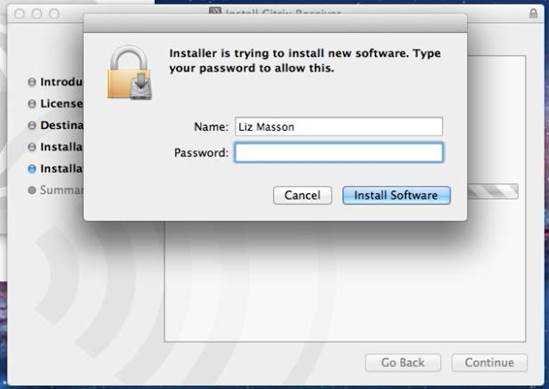 Step 5: Do not add account when prompted by Citrix Receiver at end of the install, instead click Cancel
Step 6: Open up Safari or Firefox and go to https://www.ftc.gov/safe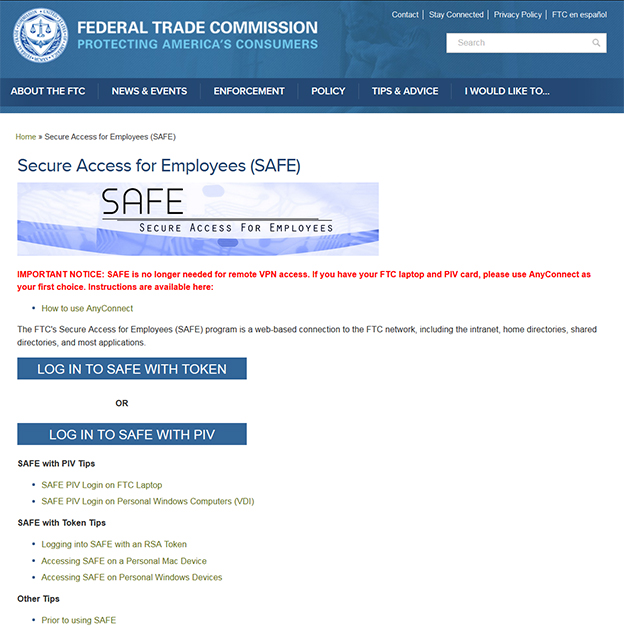 Step 7: Select Log in to SAFE

Step 8: The Citrix Endpoint Analysis (EPA) scan will run to confirm that you have the required software installed. The scan should run automatically. If you are logging in for the first time, download the Endpoint Analysis Plug-in when prompted. The plug-in will install automatically, and then run the scan.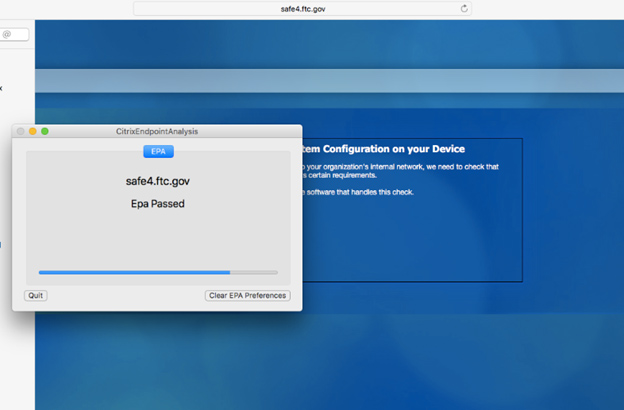 Step 9: Complete the 3 fields (username, password, PIN+Token) and then click Log On.
Note: This process does take some extra time if you are logging in for the first time, or are updating software, so please be patient.

Step 10: Once logged in, the Citrix Receiver page will launch and your virtual desktop should open automatically.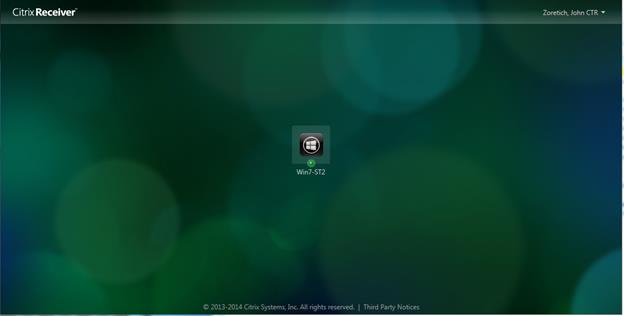 Step 11: If the virtual desktop does not open automatically, click the icon then click OK.
Step 12: In the Citrix Viewer Toolbar at the top of the screen, click Full Screen to expand the virtual desktop window. Click it again to minimize.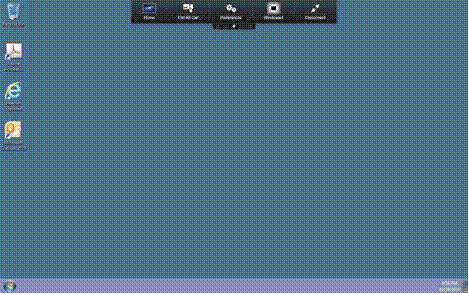 Step 13: To disconnect from SAFE, click disconnect from the drop down menu on top, then go to the green Citrix Receiver screen, click on your name, and select logoff.