FY 2017 Complaints by Topic*
*Not everyone who files a complaint reports a topic.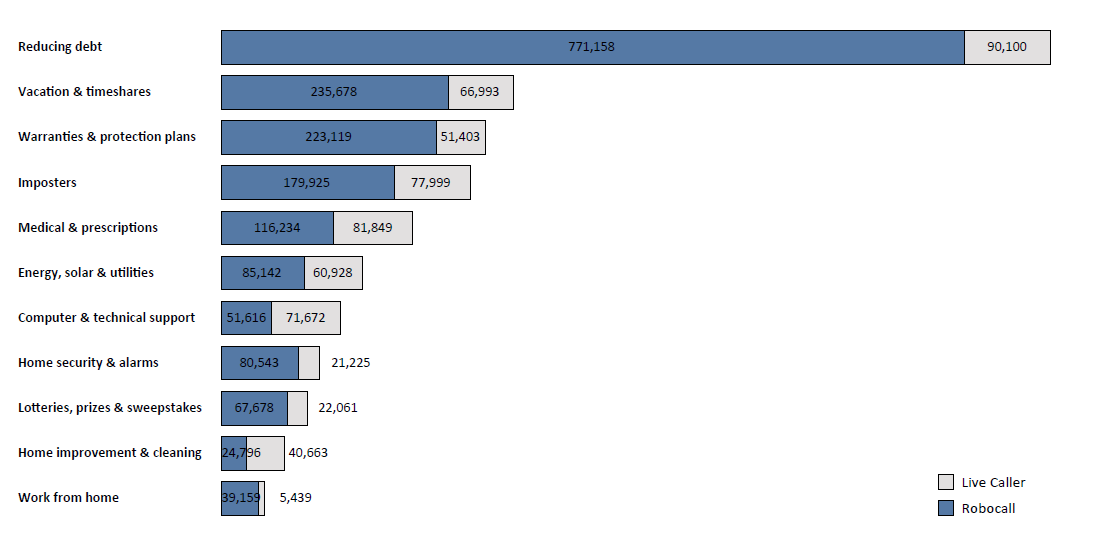 FY 2017 Complaints by Call Type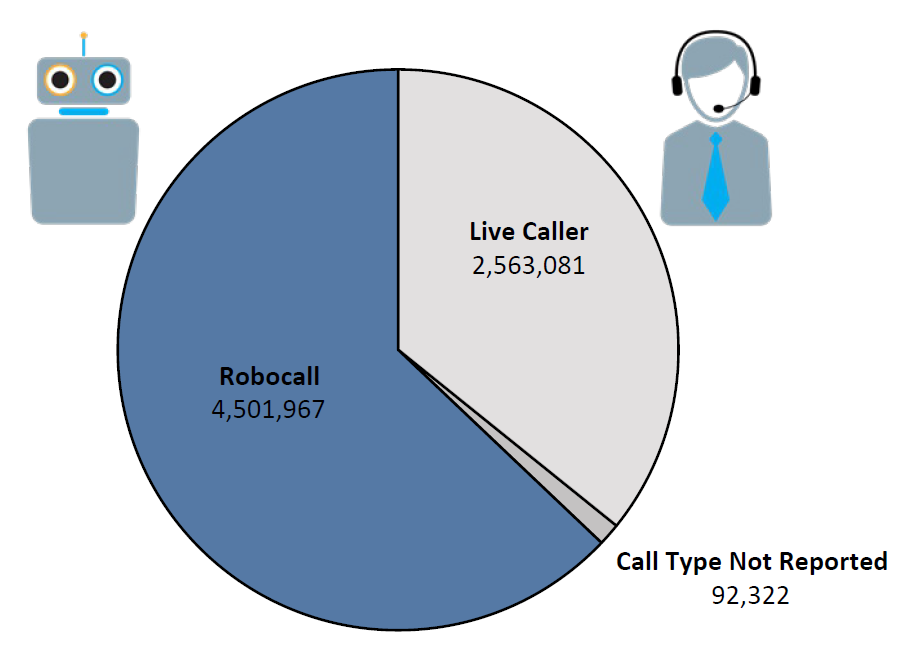 FY 2017 Complaints by Month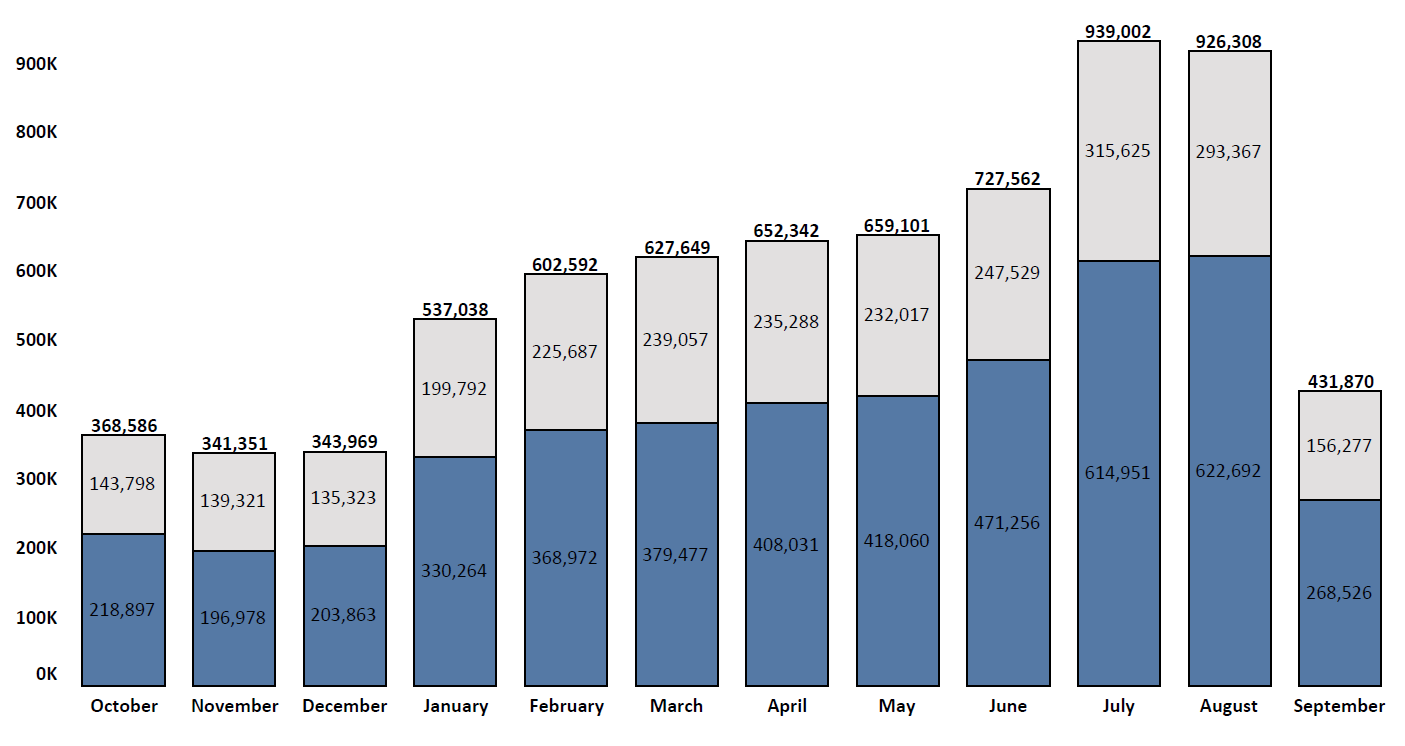 The total includes complaints about robocalls, complaints about live callers, and complaints where the call type was not reported. The number of calls where a call type was not reported is relatively small every month. The full data, as well as complaints reporting that the consumer asked the entity to stop calling, is available at www.ftc.gov/donotcall-databook2017. The FTC identified a technical problem with complaint submissions that resulted in artificially high complaint counts in July and August. The FTC addressed the issue, and September's figures reflect the adjustment.