By: Lorrie Cranor, Chief Technologist | Jan 13, 2016 4:19PM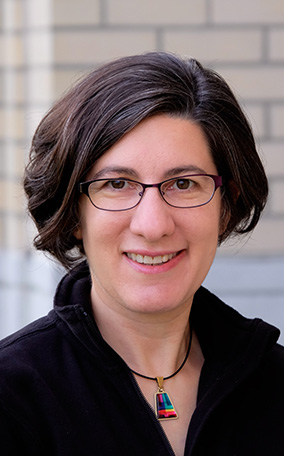 I'm Lorrie Cranor, and I wanted to briefly introduce myself as the FTC's new Chief Technologist and the new custodian of the Tech@FTC blog.
I'm excited to be joining Chairwoman Ramirez and the FTC team, and I'm looking forward to serving the FTC and consumers by helping to advance the agency's understanding of evolving tech, privacy, and data security issues.
My predecessors have done some great work, which I also look forward to building upon. And while technology issues can be complex, many of the issues I expect to write about impact a large number of people, so I'll aim to make my posts the right combination of technical and accessible.
I'm excited to be participating in 'PrivacyCon' tomorrow at the FTC – it promises to bring together a diverse range of security and privacy researchers and consumer advocates with representatives from government and industry to discuss the latest research and trends impacting consumer privacy and data security. Finding ways to take the knowledge gained from academic research and help policymakers put it to effective use is an issue I'm passionate about, and I look forward to helping make that happen during my time as Chief Technologist.
If you are at PrivacyCon tomorrow, please say hello! If you can't attend PrivacyCon, you can catch the webcast here – and please send me your thoughts and comments on tech policy issues in the days and weeks ahead; I look forward to the conversation.
The author's views are his or her own, and do not necessarily represent the views of the Commission or any Commissioner.