By: Maureen K. Ohlhausen, Acting Chairman | Mar 15, 2017 6:22PM
Should the government spend its time protecting consumers from ugly throw pillows or droopy floral arrangements? Should the government force an African hair-braiding expert to also study makeup application or nail art in order to work? Should a job-seeking military spouse be expected to comply with a whole new set of licensing requirements—and pay a hefty fee—every single time the family relocates to a different state? What is the health or safety justification for requiring a special license just to ship potatoes?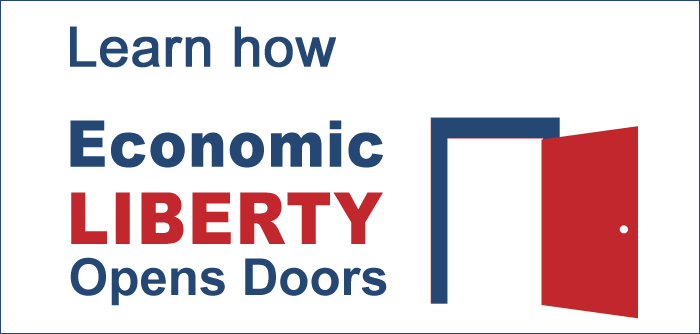 These examples of excessive occupational licensing might seem a bit comical – but for the countless individuals who must comply with needless regulatory barriers, they are no laughing matter. At all levels of government, unnecessary licensing requirements threaten economic liberty, keeping too many people from making a living the way they want to. Moreover, these regulations stifle competition and innovation by preventing newcomers from entering the market, harming consumers through higher prices and fewer choices. And too often, these regulatory barriers are enforced by a group of licensed professionals that have a vested interest in limiting competition.
In the 1950s, fewer than five percent of American jobs required a license. Today, that number is approaching thirty percent – and for no good reason. Yes, for some professions, consumers may lack the expertise or information to evaluate the qualifications of certain service providers (think doctors or school bus drivers). In those narrow situations, licensing may serve legitimate public purposes. In many other occupations, however, licensing only imposes costs and barriers that insulate current service providers from new forms of competition. Most occupations shouldn't need a permission slip from the government. Instead, we can rely on competition in the marketplace to weed out unqualified service providers, without any credible risk of public harm.
The FTC is more committed than ever to opening doors to opportunity for American workers and consumers. Under my leadership, the FTC has launched an Economic Liberty Task Force to increase awareness of this vexing problem. Our brand-new website marks the beginning of this initiative, which builds on the FTC's longstanding and successful competition advocacy program. At this important moment for economic liberty, we welcome collaboration with state officials, policymakers, and others who share our goal of eliminating or reducing unnecessary licensing requirements.
I encourage everyone to visit the FTC website, where you can learn about FTC efforts in this area and read studies on this topic from the FTC and elsewhere. Check back often to find out what the Economic Liberty Task Force is up to; we will be announcing new initiatives and events in the near future. Over time, we will grow the website into a dynamic resource that incorporates additional work by the task force and others. You can be a part of this project, please send us your ideas for additional website content and task force projects at EconLibertyTaskForce@ftc.gov. We look forward to hearing from you.
In the meantime, beware of those rogue interior designers who seek to carpet-bomb your living room with ugly throw pillows. I'm sure they are out there somewhere.