By: Lesley Fair | Sep 26, 2017 10:30AM
Before consumers buy a used car, we suggest they consult the Buyers Guide posted in the window. And before dealers post the Buyers Guide, we suggest they consult Answering Dealers' Questions about the Revised Used Car Rule, a new resource to help them comply with the Rule.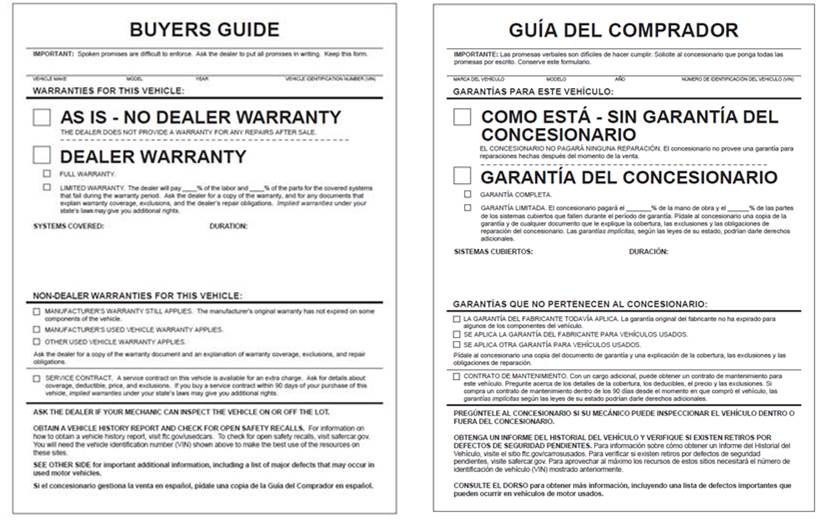 In place since 1985, the Used Car Rule requires dealers to display in the window of used vehicles a sticker called a Buyers Guide that contains information about warranties and other specific matters of interest to used car shoppers. A few years back, the FTC put the Rule under the regulatory microscope. Based on the feedback we received, we announced revisions to the Used Car Rule in November 2016.
The staff FAQs answer questions we've heard about changes to the Rule, warranties, service contracts, the interaction between the Buyers Guide and state law, and related topics. If you have clients who sell used cars, Answering Dealers' Questions about the Revised Used Car Rule may help streamline their compliance responsibilities by addressing the matters on their minds.

The Business Center's automobile portal features other resources for industry members, including a fillable version of the Buyers Guide available in English and in Spanish.