By: Lesley Fair | Sep 20, 2017 11:27AM
During red carpet season, runway commentators invariably ask the question, "Who are you wearing?" Just once we'd like to see a celebrity look at the label, take out their smartphone, and run the information through the FTC's Registered Identification Number (RN) database. As part of its regulatory reform initiative, the FTC has announced upgrades to rn.ftc.gov that make the system even easier to use.
Under the law, most clothing, textile, and fur products must have a label that identifies the manufacturer or other business responsible for marketing or handling the item. Instead of requiring companies to spell out the full name on a small label, the RN system lets them use a number. Businesses in the U.S. don't have to use RNs, but with the more than 140,000 entries in the system, RNs have proven to be an efficient choice for many industry members.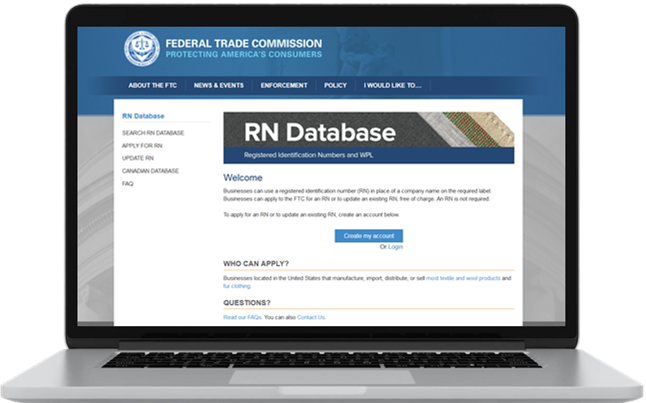 The upgrades to the system haven't changed the particulars you'll need if you want to apply for an RN. When you create an account and login to get an RN or update one, you'll still be asked for the same information, including the company's legal name, the name it does business under, the type of business, the street address, email or phone number, and product lines subject to the Fur, Textile, or Wool Acts.
So what's new? Just as fashionistas want to know what's trending now, the updated rn.ftc.gov site offers applicants real-time data validation and allows them to update or cancel an existing RN online. In addition, the system immediately alerts users to possible errors – an upgrade that can reduce delays. (Streamlining is always in fashion.)
Bookmark the FTC's Clothing and Textiles page for relevant rules, cases, guidance, and blog posts.