By: Stacy Feuer, Assistant Director for International Consumer Protection, FTC Office of International Affairs | Jul 31, 2017 12:30PM
When you travel to another country, it can be challenging to figure out the lay of the land. That's true for driving – and for advertising and marketing. A good guidebook or map can make a world of difference.
That's why last summer we told you about a roadmap setting out the rules of the road for online reviews and endorsements across borders. The roadmap was published by the International Consumer Protection Enforcement Network (ICPEN), a network of consumer protection authorities from nearly 60 countries – including the United States – that engage in cross-border cooperation. The ICPEN roadmap, which is actually three related guidance documents, emphasizes key truth-in-advertising principles that apply to online reviews and endorsements in countries around the world. It contains tailored dos and don'ts (green lights and red lights) and practical advice for three groups involved in online reviews and endorsements: 1) review administrators, 2) businesses and marketers, and 3) digital influencers, such as bloggers and vloggers.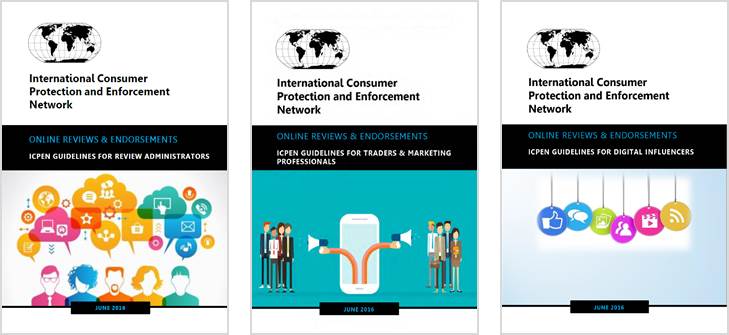 Now ICPEN is taking a look back to see what ICPEN members have done in this area in the past year. It turns out there's been a lot of activity. As a chart just released by ICPEN shows, since the Network published the guidance documents, ICPEN members from 10 countries, including Australia, Canada, Chile, Colombia, Germany, the Netherlands, Norway, Sweden the United Kingdom, and the U.S., have taken a variety of actions consistent with the ICPEN roadmap. This includes sweeps, enforcement actions, business outreach, consumer education, and conferences and research projects on online marketing practices and consumer perceptions of reviews and endorsements.
Between July 1, 2016 to June 30, 2017, the FTC brought seven enforcement actions to address marketers' alleged failure to disclose material connections between reviewers or endorsers and products advertised online. During that period, the FTC also filed a pending law enforcement action alleging that it was unlawful for a marketer to use standard form contact provisions that prohibit consumers from publishing truthful online reviews. In addition, the FTC engaged in consumer education and business outreach, including more than 90 letters to influencers and marketers active on Instagram, reminding them they should clearly and conspicuously disclose their relationships to brands when promoting or endorsing products on social media. The U.S. Congress also passed the Consumer Review Fairness Act of 2016, which protects consumers' ability to post honest reviews online. The FTC has developed information for consumers and businesses about the law, which will become enforceable by the FTC and State Attorneys General in December 2017.
Looking for more information about ICPEN? ICPEN coordinates a cross-border website, econsumer.gov, which allows consumers to file complaints against businesses based in other countries. Its members collaborate through working groups on enforcement-related issues – for example, the Online Reviews and Endorsements project.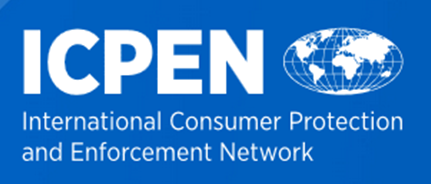 The ICPEN guidance documents were developed under the leadership of the U.K. Competition and Markets Authority (UK CMA), which served as ICPEN president in 2015-16. The UK CMA has continued to lead this project group, together with the Australian Competition & Consumer Commission and the Danish Consumer Ombudsman, under the current president, the Turkish Ministry of Customs and Trade.
To learn more about ICPEN and its work, visit its new website.