By: Lesley Fair | Feb 1, 2017 1:26PM
For consumers in the market for a water filtration system, the choices can leave them feeling drenched. So when deciding among competing products, a claim that a particular system is "Proudly Built in the USA" may turn a browser into a buyer. But an FTC lawsuit against iSpring Water Systems alleges that the company's "Built in USA" claims were all wet.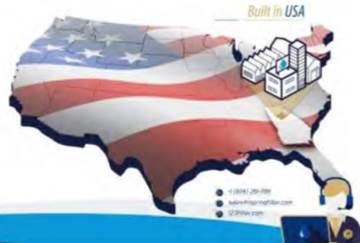 Georgia-based iSpring sold its filtration systems on its own website and through online retailers like Amazon, Overstock, Sears, Home Depot, and Walmart. According to the complaint, by touting that its water filtration systems and parts were "Built in USA" and "Proudly Built in the USA," the Georgia-based company represented to prospective purchasers that they were all or virtually all USA-made. In fact, says the FTC, many of iSpring's products were either wholly imported or made with a significant number of parts from overseas.
To settle the case, iSpring has agreed that it won't make unqualified Made in USA claims unless it can show: 1) that the product's final assembly or processing – and all significant processing – takes place in the United States, and 2) that all or virtually all ingredients or components are made and sourced in the US. In addition, iSpring will need proof to support any future country-of-origin claims. 
The proposed order allows iSpring to make qualified Made in USA claims – claims that are limited in scope or applicability – as long as the company includes a clear and conspicuous disclosure about the extent to which the product contains foreign parts, ingredients, or processing. The FTC is accepting public comments about the proposed order until March 3, 2017.
If your company makes similar representations online, in advertising, or on product labels, it may be time to reread the FTC's Enforcement Policy Statement on U.S Origin Claims. In addition, refer to our Made in USA page for cases, instructive closing letters, and Complying with the Made in USA Standard, a brochure that answers many of the questions companies ask.