By: Lesley Fair | Sep 6, 2016 2:47PM
Ransom notes used to come in the form of pasted letters clipped from newspapers. Now datanappers gain entry through a weak spot in a company's network, lock the business out of its own system, and hold files – including sensitive health or financial information – for ransom. Would you know how to react if your business is the next victim? And are you taking reasonable steps to reduce the risk of that happening? That's the topic of the FTC's Ransomware workshop on September 7, 2016, and you can participate from your desk or device.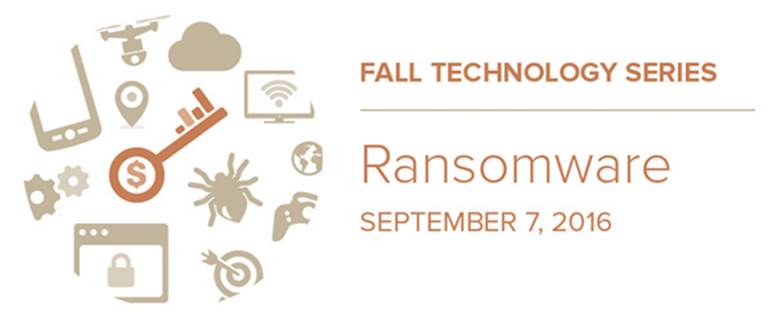 Part of the FTC's Fall Technology Series, the Ransomware event features law enforcers from the civil and criminal side, security experts, and academics. They'll discuss what ransomware has looked like to date, as well as variations on the fraudulent theme, including new threats to mobile files. Panelists also will talk about the big question on companies' minds: Should you should pay the ransom if your business is victimized?
The workshop will take place at the FTC's Constitution Center conference facility, 400 7th Street, S.W., in Washington. Can't make it to DC on September 7th?  Follow the webcast link, which will be posted on the event page a few minutes before FTC Chairwoman Ramirez leads off at 1:00 ET. We'll also be live-tweeting on @FTC using the hashtag #RansomwareFTC.
Drones are the subject of the next FTC Fall Technology Series, set for October 13th.