By: Jessica Rich and Francine Lafontaine | Nov 9, 2015 9:39AM
Most practitioners are familiar with the work of the FTC's two primary law enforcement bureaus. The role of the third bureau – the Bureau of Economics – may be less familiar to readers of this blog, but it's just as essential to the agency's mission. How do the Bureau of Consumer Protection and the Bureau of Economics work together? We posed that question to BE Director Francine Lafontaine and BCP Director Jessica Rich.
Let's start at the beginning, Francine. Give us the 100-words-or-less description of the Bureau of Economics. And who in BE works on consumer protection issues?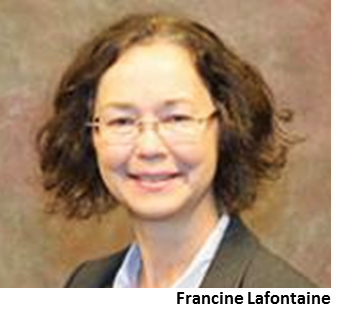 Francine: The Bureau of Economics is a group of about 80 Ph.D. economists, 20 research associates, and 4 financial analysts who together support the FTC's competition and consumer protection missions. Within BE, we have a separate Division of Consumer Protection focusing on both policy and enforcement in that domain. About 20 staff economists and 6 research associates work under the leadership of Deputy Director for Consumer Protection Andrew Stivers, himself a Ph.D. economist with extensive management experience in government agencies. Along with three senior economists who directly supervise the staff of the Division of Consumer Protection, Andrew and his team interact with BCP, Commissioners' offices, and other parts of the FTC to ensure that BE provides the analyses and support necessary to further the agency's consumer protection mission.
Jessica, as Director of BCP, how would you describe what BE brings to the law enforcement table?
Jessica: When it comes to enforcement matters, BCP attorneys work directly with BE staff as we investigate possible violations of the law, negotiate settlements, and – if necessary – litigate. Here are some practical examples. In a case involving scientific substantiation, we might look to BE for expertise in data analysis and statistics. In a fraudulent billing case, BE staff might be involved in reviewing consumer complaint information to determine how prevalent the practice is. BE also contributes to our evaluation of appropriate remedies. For example, in calculating consumer redress or civil penalties, BE may make recommendations about the kind of data we need from the company and how it should be analyzed. And when it comes to evaluating a company's financial records, BE provides some of our MVPs. Some BE staff are pros at reading detailed balanced sheets line by line – and when there's a dispute about a company's assets or ability to pay, sometimes between the lines, too.
So the economists are all about the data?
Francine:  To some extent, although economic theory also plays a big role. By training and experience, many economists are very data-oriented. And the increased quantity and quality of data generated by firms and consumers – and the better methodological tools available to analyze those data – are allowing BE economists to perform more sophisticated and informative analysis in consumer protection matters. But even when we're analyzing data, BE staff also rely on economic theory to help focus the analyses and interpret results. For example, in the consumer protection arena, we apply well-established economic theory to real-world considerations about incentives, information, revealed preferences, and so on.
Jessica:  In addition to their contribution to individual investigations, BE economists help BCP frame ongoing discussions about law enforcement priorities. For example, BE has helped us design and develop copy tests to evaluate how consumers understand certain kinds of claims. We also may rely on BE's expertise in assessing consumer decision making, using lessons from information economics.
Let's turn to procedure in law enforcement investigations. How does BE weigh in?
Francine:  When BCP forwards a matter to the Commission for a vote, BE submits its own independent recommendation. We base that recommendation both on economic arguments and data analyses, whenever possible.
What about policy matters?  How does BE coordinate with BCP?
Francine:  I would say policy work is no different from how we approach law enforcement matters. We use economic theory and delve into available data to help us frame issues and develop a better understanding of the types of policies that can best serve consumers. BE staff develop and conduct independent research projects, and produce reports on consumer protection policy issues – for example, the FTC's FACTA and mortgage disclosure projects. BE staff also work with BCP staff on putting together workshops, providing input and assistance in developing or reviewing rules, and so on. As with enforcement matters, BE both advises BCP management, including the BCP Director, and separately presents its recommendations directly to the Commission.
Jessica:  What we hope you take from this conversation is that FTC attorneys and economists bring complementary skills and perspectives to the discussion, but at the end of the day, our goals are the same: Protect consumers and promote competition.