By: Lesley Fair | Nov 19, 2015 11:14AM
We don't expect to win over fantasy sports fans, but if you're a stats geek (and we're proud to say we are), the FTC just published a resource that will keep you occupied for hours – and helps shape our approach to Do Not Call policy and enforcement.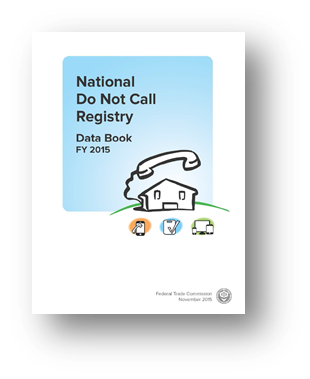 The National Do Not Call Registry Data Book for Fiscal Year 2015 includes a wealth of information. For example, this year there are 222,841,484 actively registered phone numbers, up from 217,855,659 at the end of FY 2014. The number of consumer complaints about unwanted telemarketing calls is up, too. We received 3,241,086 complaints this year. That's 337,634 more than we got last year.
The Data Book slices and dices the information in some intriguing ways. Flip through to see the number of entities that accessed the Registry by fiscal year and complaint figures broken down by month and type. For example, what month saw the largest number of robocall complaints from understandably exasperated consumers? It was April with 206,054. (No wonder T.S. Eliot called it the cruelest month.)
For advanced DNC sabermetrics buffs, the Appendix to the Data Book includes complaint figures by consumer state and area code.
Looking for basic compliance guidance? Bookmark the Business Center's telemarketing page and keep the DNC Registry link handy.
(Note: Edited on November 19, 2015, to correct our "April is the cruelest month" misattribution to Shakespeare.)