By: Lesley Fair | Jun 30, 2015 12:00PM
If you and your clients are concerned about data security – and aren't we all? – the FTC has something old, something new, and something on the horizon you need to know about.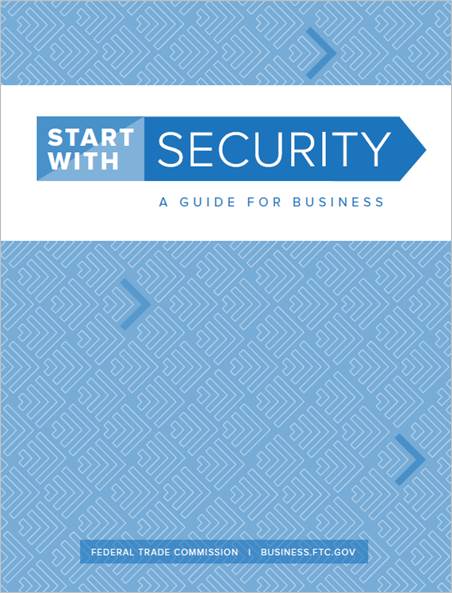 What's new? Start with Security: A Guide for Business, a brochure that summarizes lessons learned from the more than 50 data security settlements the FTC has announced to date. Of course, the specifics of the cases apply just to those businesses, but each action offers compliance nuggets for other companies to consider. Start with Security synthesizes them into 10 common-sense lessons that apply to businesses of all sizes and in all sectors.
So what's old – or more accurately, what's not new? The fundamental data security principles that prudent businesses have been implementing for years. The FTC summarized them in a 2007 brochure, Protecting Personal Information: A Guide for Business. We've elaborated on them in reports, brochures, videos, blog posts, etc. And Start with Security illustrates those principles with examples from law enforcement actions. Share the brochure with your staff and order free copies from the FTC's bulk order site for business.
That's not all. In addition to in-depth resources for businesses and attorneys on the Business Center's Data Security page, there's a new at-a-glance site where we've collected key FTC materials on the subject.
What's on the horizon? Mark your calendar for September 9, 2015, when the FTC kicks off its Start with Security conference series for small and medium-sized businesses. The first event – set for San Francisco in cooperation with the University of California Hastings College of Law – focuses on data security considerations for start-ups and developers. Business executives, industry experts, and law enforcers will talk about four topics on most companies' minds: practical approaches to security by design, preventive steps for reducing security vulnerabilities, strategies for secure development, and reasonable responses to security threats. The Start with Security conference in San Francisco is free and open to the public. 
While you have your calendar out, mark November 5, 2015, when the road show travels to Austin for the second in the Start with Security series, this time in cooperation with the University of Texas Robert S. Strauss Center for International Security and Law. More about that event soon.