By: Lesley Fair | May 12, 2015 11:02AM
In her blog, a registered nurse offered candid opinions about a broad range of topics, including parenthood, men with comb-overs, and the challenges of menopausal weight gain. There wasn't much she could do about the comb-over issue, but she claimed to have found a solution to those extra pounds: a dietary supplement called Amberen. According to an FTC lawsuit, Lunada Biomedical, the marketer of Amberen, was less than candid about the questionable science supporting the company's dramatic weight loss claims – and its material connection to the blogger.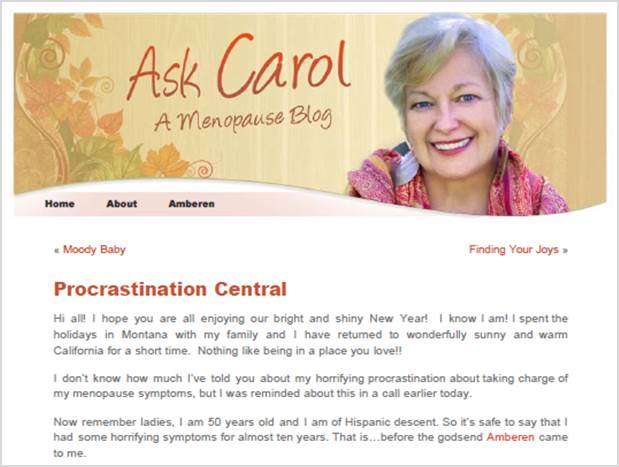 Ads for Amberen touted it as "the only product on the market today clinically proven to cause sustained weight loss for women over 40." How did it achieve a purported "92.6% success rate"? By "restor[ing] hormonal balance naturally, so the weight can just fall right off. Even that stubborn belly fat." No need for diet or exercise, according to some Amberen ads: "In a double blind, placebo controlled clinical study, women who received Amberen showed consistent and statistically significant weight loss without significant changes in their lifestyle." With promises like that, it's no wonder women paid as much as $150 for a three-month supply.
Despite claims that Amberen would boost the metabolism of women over 40, causing them to lose weight and belly fat, the FTC says the science tells a different story. One study submitted by Lunada didn't even measure weight loss, belly fat, or changes in metabolism. A second study found no statistically significant differences in those indicators between the Amberen group and the placebo group. Accordingly, the complaint challenges the company's underlying efficacy representations as unsubstantiated.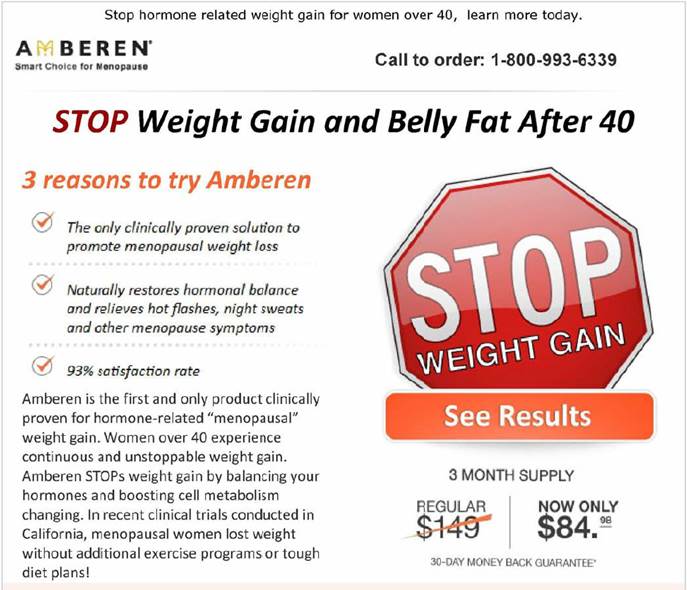 What about the "clinically proven" and "92.6% success rate" claims? The FTC says they're false.
The lawsuit, which names both the company and three corporate officers, also challenges the claim that consumers could try Amberen for 30 days "risk free." The FTC says buyers who returned the product weren't reimbursed what they paid for shipping and handling and also had to cover the cost of return postage. So much for "risk free," according to the complaint.
If your clients use testimonials or certain forms of social media, you'll want to pay special attention to what the complaint charges about Lunada's use of endorsements. The FTC alleges that the defendants failed to disclose, or failed to disclose adequately, that certain endorsers had paid relationships with Lunada or were compensated in connection with their endorsement. For example, that nurse who touted Amberen in her blog and on the defendants' site? Lunada had a consulting contract with her marketing company. Under the terms of the contract, she agreed to appear in Lunada's ads and maintain a menopause-related blog. Two of the defendants discussed potential blog topics with her and reviewed her posts. According to the complaint, Lunada paid the marketing company thousands – a material connection the FTC says should have been disclosed.
The case is pending in federal court in California.