For Personal Computers
Revised 5/2/2017
Table of Contents
Using Your Home Computer to Log into SAFE with PIV and Virtual Desktop Instance (VDI)
Using Virtual Desktop Instance (VDI)
Testing SAFE Access to FTC Resources with VDI

Secure Access for Employees (SAFE) Requirements for Personal Computers
Currently, SAFE supports the following systems, software and browser requirements:
PC Users:
Operating Systems: Windows 7 or newer
Antivirus: Symantec Endpoint v12
Internet Browsers: Internet Explorer 10 or newer
MAC Users:
Operating Systems: Mac OS version 10.11.1 El-Capitan or newer
Antivirus: Not required for Mac
Internet Browsers: Safari and Firefox (Chrome is NOT supported)
Using Your Home computer to Log into SAFE with PIV and using Virtual Desktop Instance (VDI)
1. Insert your PIV Card/FTC Badge into an external smart card reader slot from your Home PC
NOTE: Your PIV card/FTC Badge must be in the smart card reader to access the SAFE PIV page.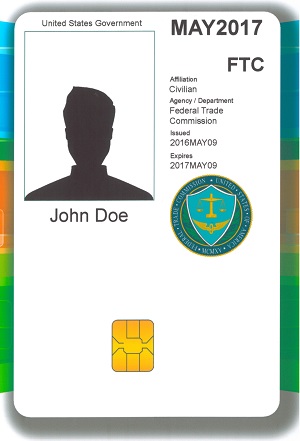 Figure 1: FTC PIV CARD
2. Launch a web browser (IE), (Safari) or (Firefox) from your home PC and go to the following URL: https://safepiv.ftc.gov
3. The browser will be directed to the Pre-Authentication page. NOTE: If a CITRIX Scan window pops up click "Always," this may only pop up for first time users.
4. When the Select a Certificate window opens select the Authentication Certificate with your name and click OK. NOTE: If you see multiple certificates, select the Authentication Certificate with your name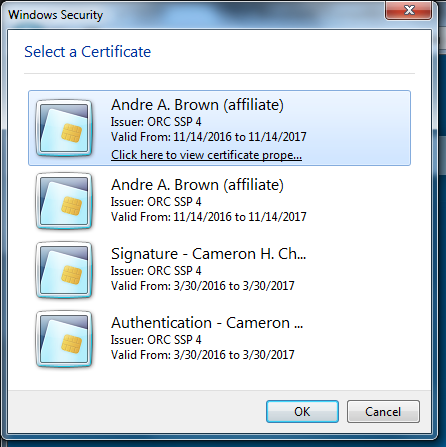 Figure 2: Select a Certificate Window

5. When the ActivClient Login window appears enter in your eight (8) digit PIN number and click OK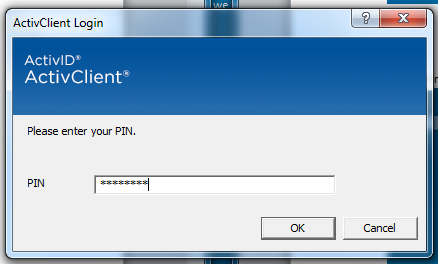 Figure 3: ActivClient Login Window

6. The Post Authentication scan will run, The Citrix NetScaler Gateway Endpoint Analysis window will appear has the NetScaler verifies your system meets the security requirements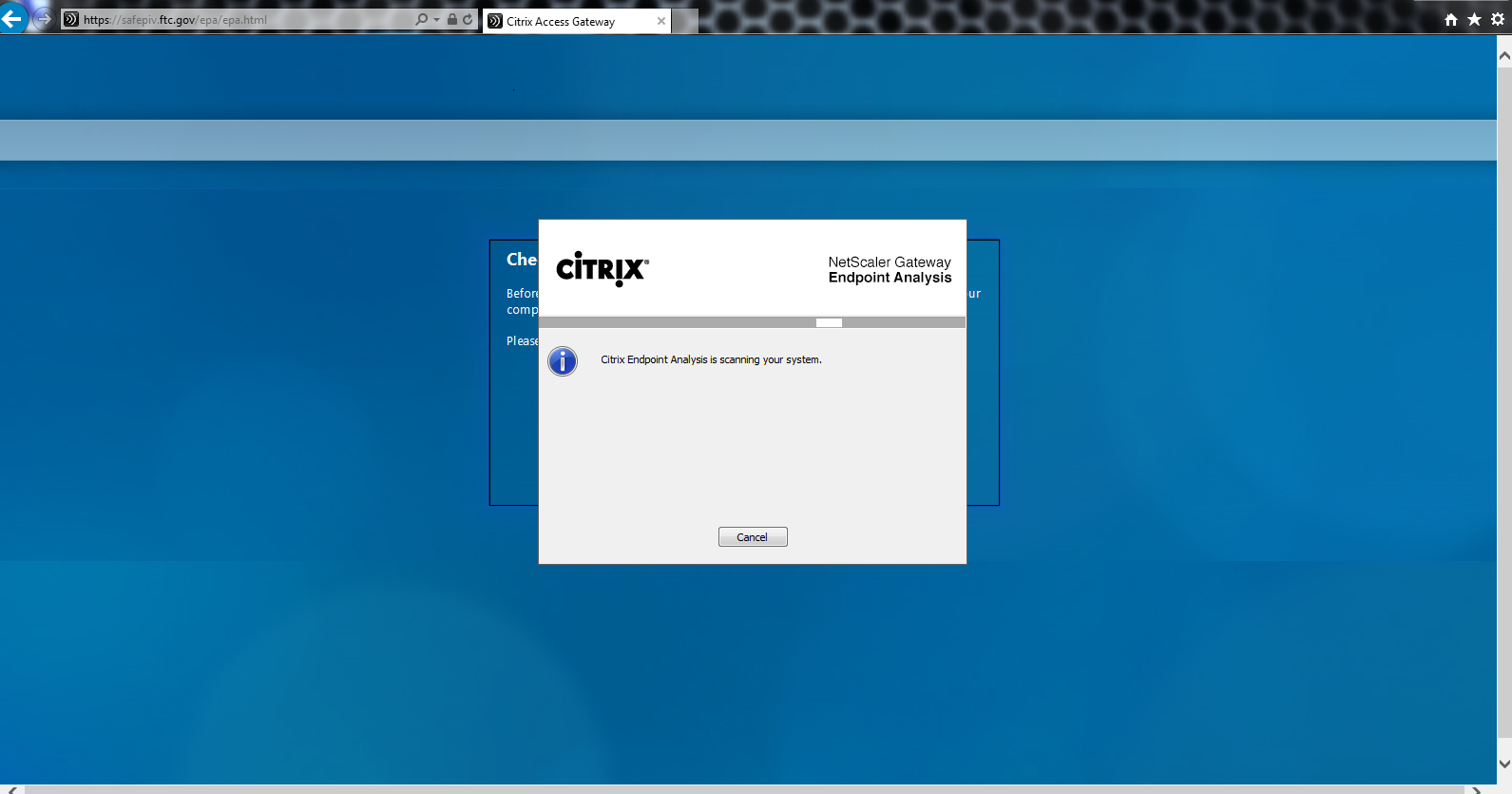 Figure 4: PIV SAFE Post-Authentication Page

7. Once you have successfully logged in to SAFE using your PIN the below webpage will be displayed with "You have successfully connected to the FTC Network"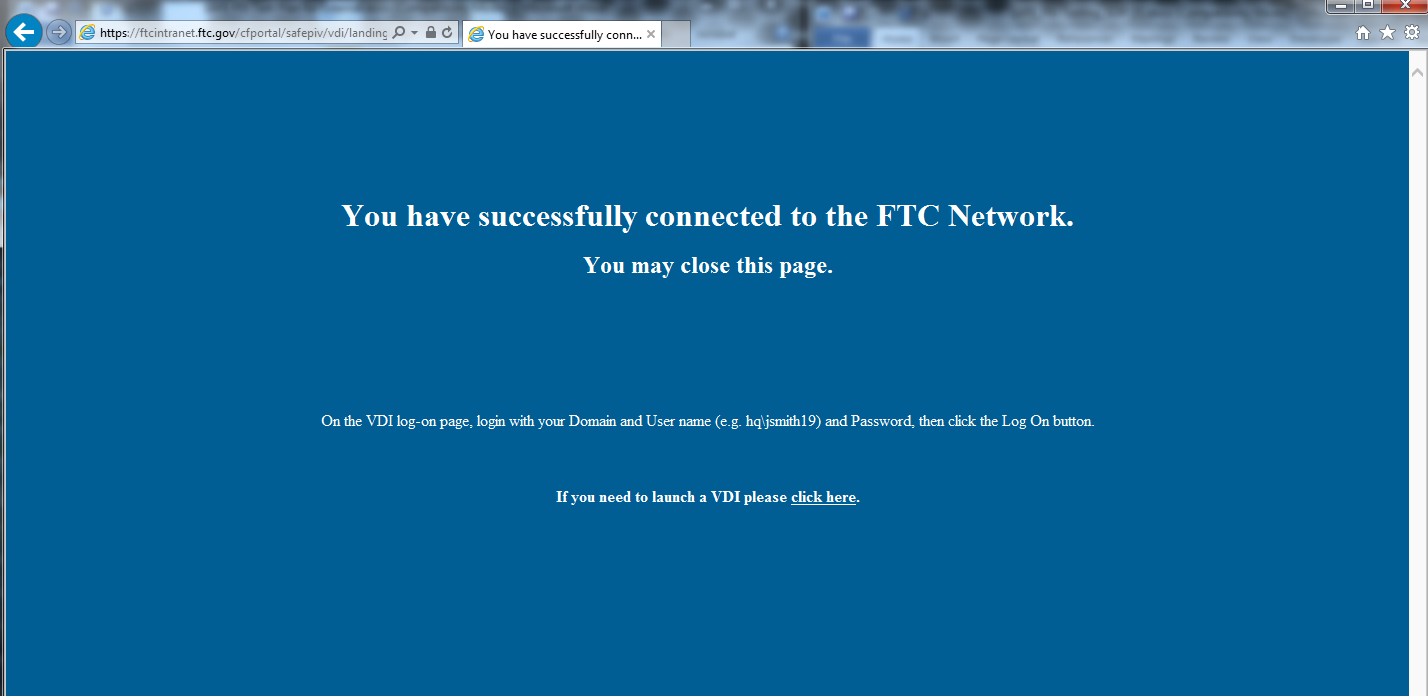 Figure 5: SAFE Success Login page

Using Virtual Desktop Instance (VDI)
NOTE: Your PIV card/FTC Badge must be in the smart card reader to access the SAFE PIV page.
1. From the Successful Login page, click the "Click Here" at the bottom of the webpage on the last line of the webpage that reads "If you need to launch a VDI please click here"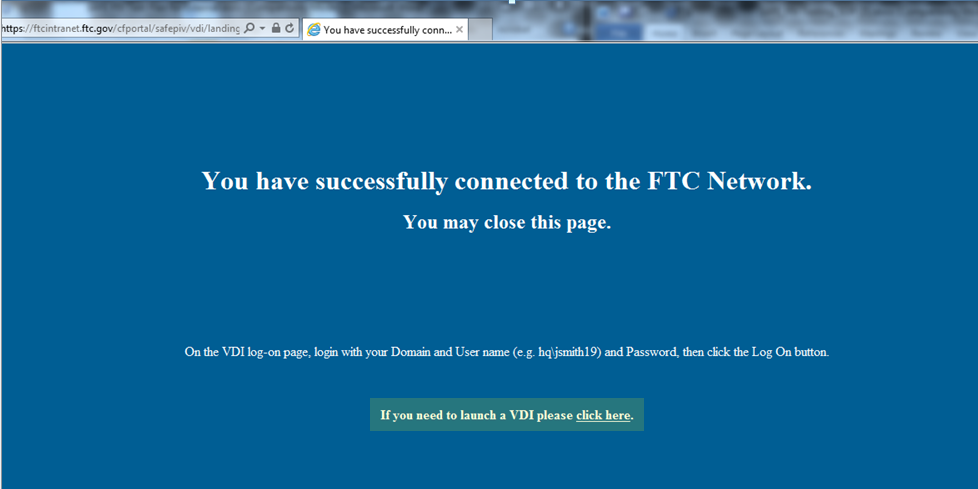 Figure 6: Launch a VDI

2. The Citrix Receiver Page will open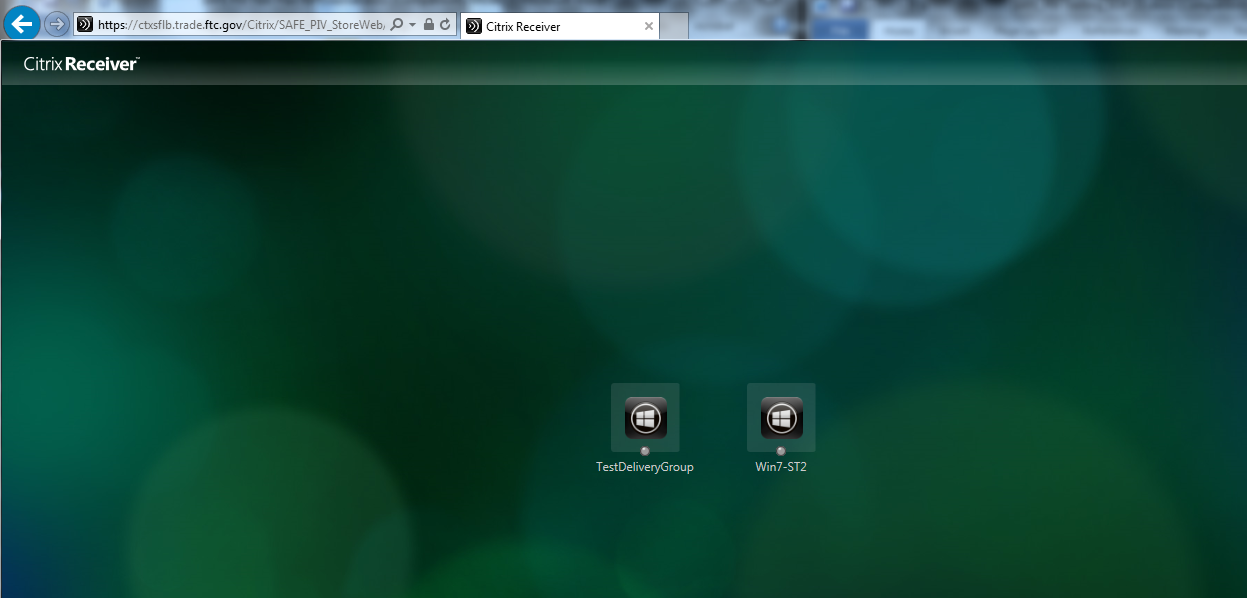 Figure 7: Citrix Receiver Page

3. On the Citrix Receiver Page click the Win7-ST2 Icon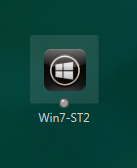 Figure 8: Win7-ST2 Icon

4. The VDI Login Page will be displayed with the US Government Computer System message then click OK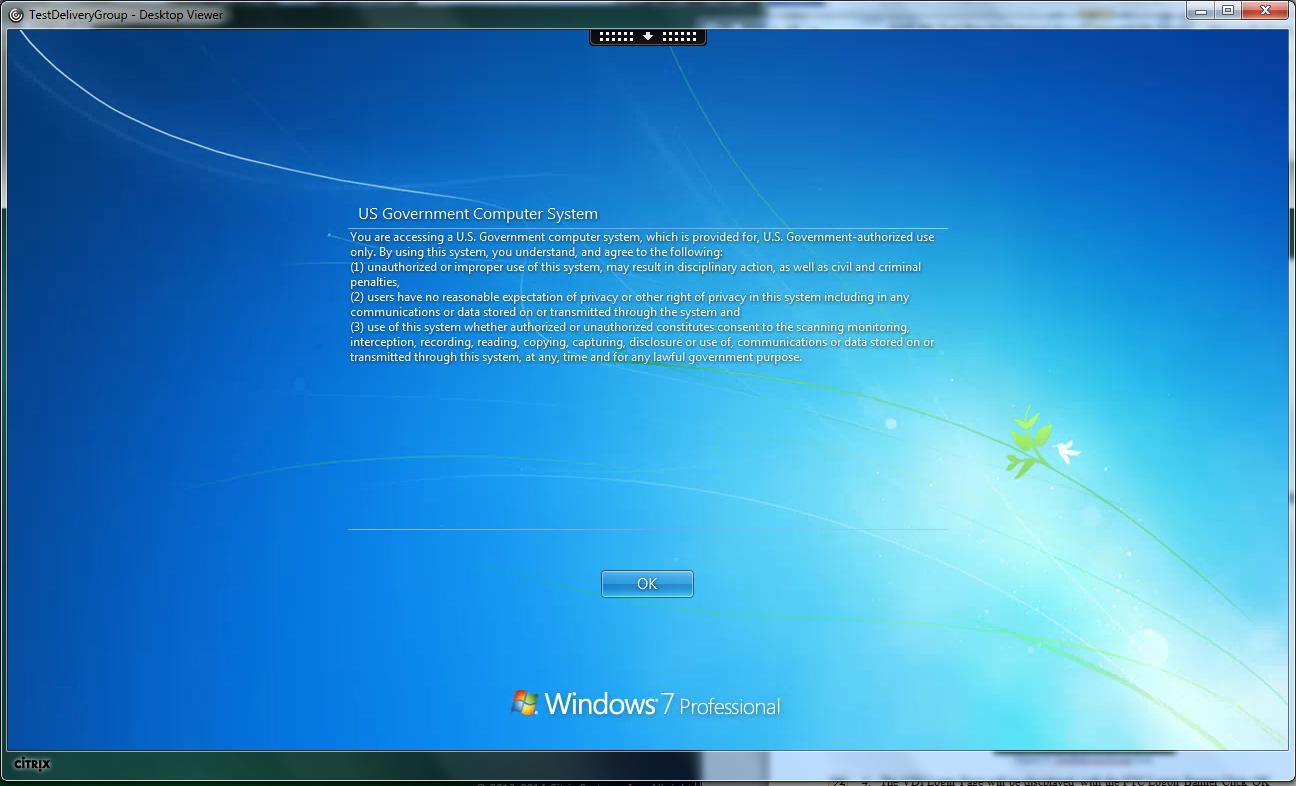 Figure 9: VDI Login Banner

5. Once at the Windows Login Page click Switch User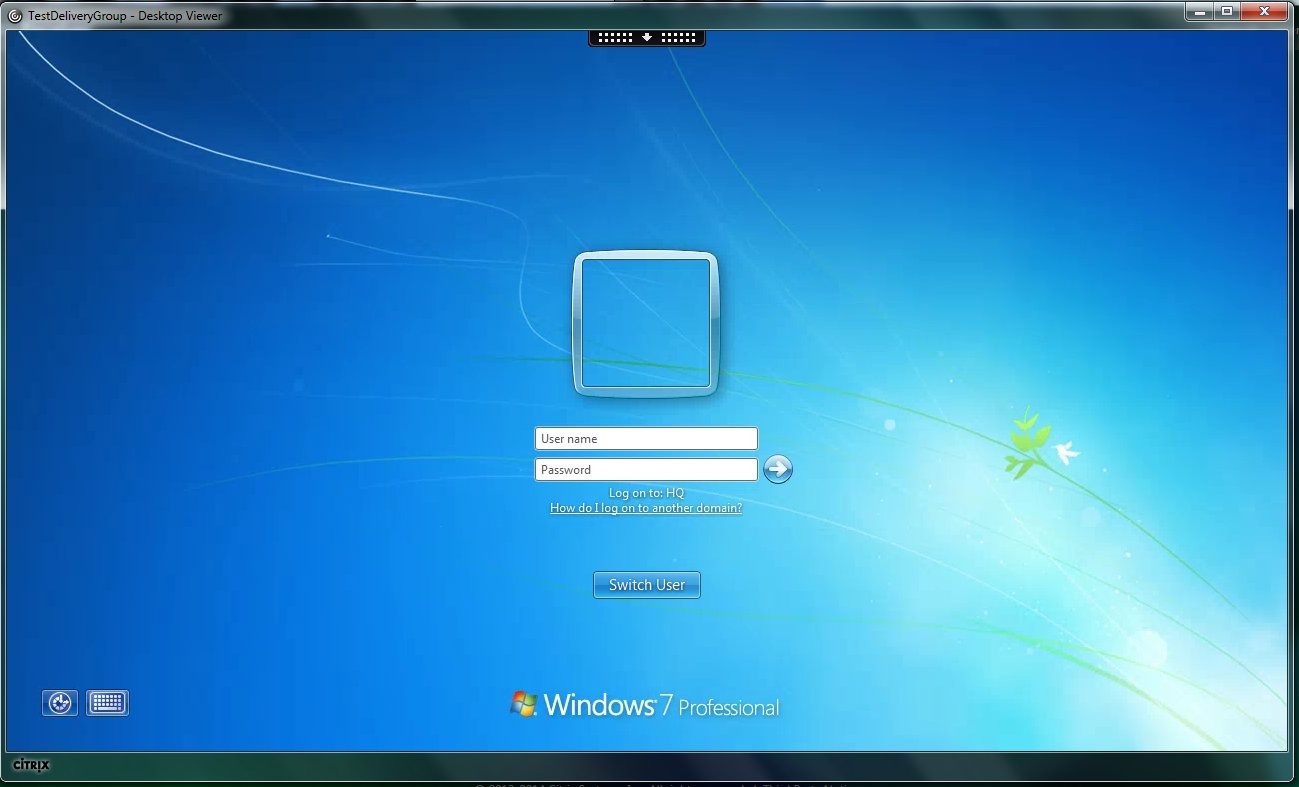 Figure 10: Switch User Page

6. On the Select Login page click <username> (affiliate) Smart card login Icon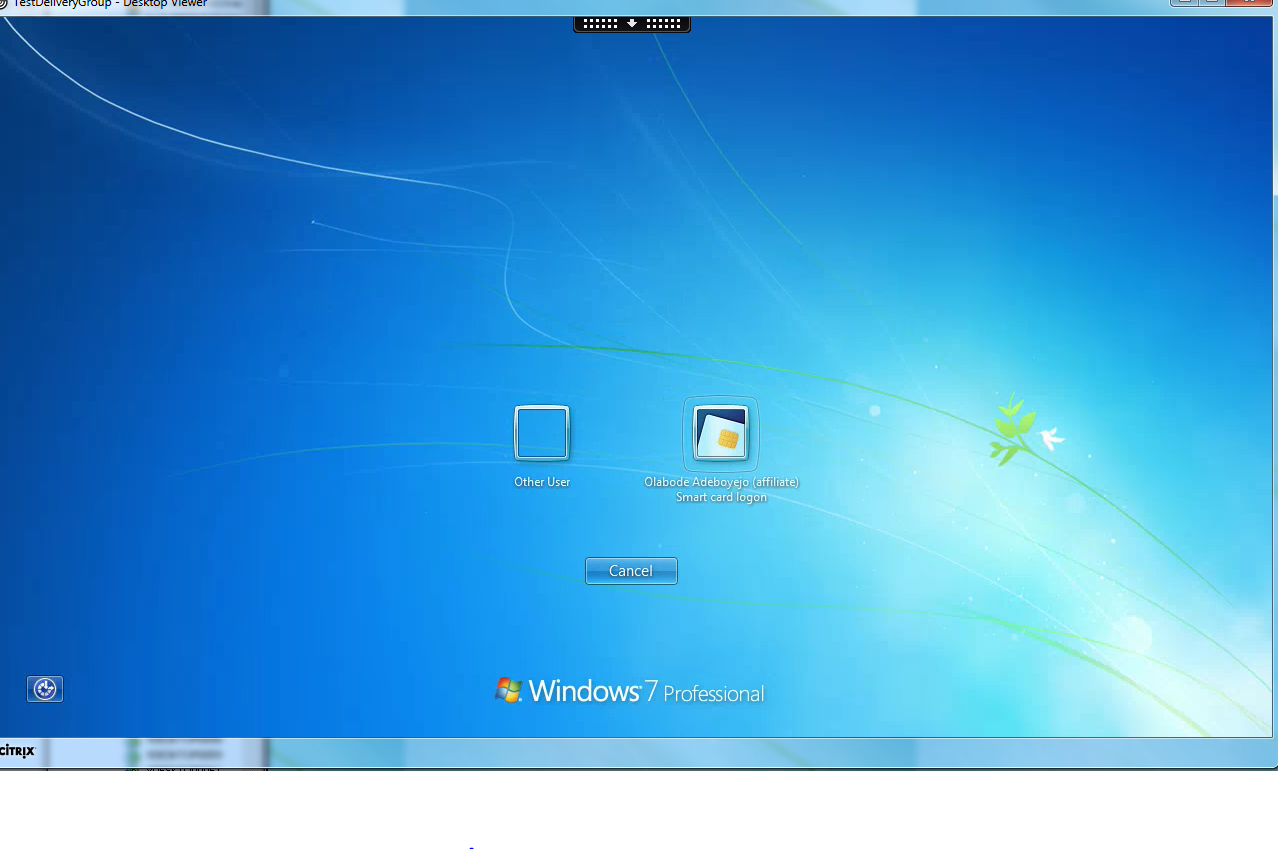 Figure 11: Select Smart Card login

7. Once on the Smart Card Login page appears, Enter your PIV PIN in the PIN field and click the Arrow to log in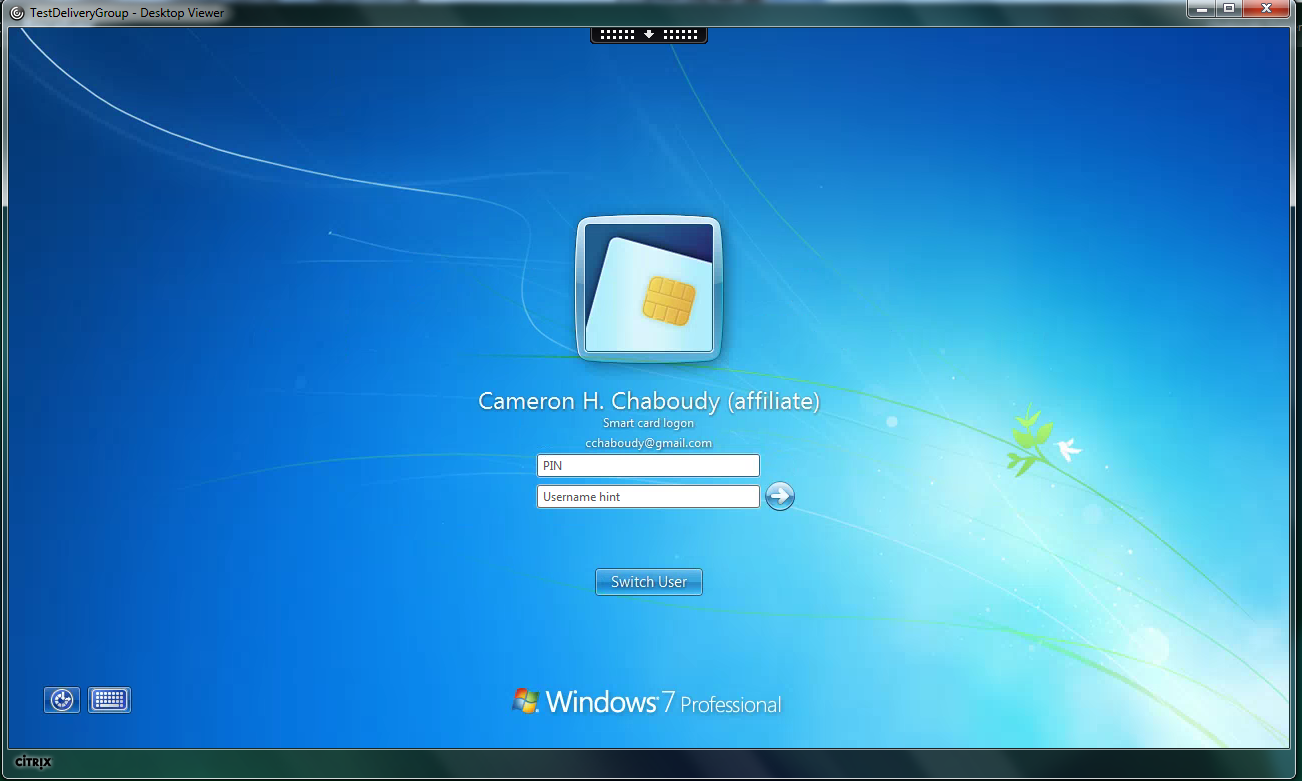 Figure 12: VDI Login Page

8. The VDI Desktop will appear upon successful login
Testing SAFE Access to FTC Resources
Execute the following Steps to verify FTC Resource Access
Test FTC Services


  • Access to FTC File Shares

    1. Click on the "My Computer" icon
    2. Verify all drives are accessible
        a. H:
        b. I:
        c. J:
        d. K:
  • Access to Outlook

    Start MS-Outlook and verify Exchange is accessible
    1. Start -> MS Outlook 2010
    2. Once Outlook is started verify that is connected to exchange by looking at the bottom of the outlook window for Connected to Microsoft Exchange


  • Access to Intranet and Applications

    1. Open any Browser (IE, Firefox, Safari)
    2. In the browser, access the following "internal" sites
        a. The FTC Intranet page https://ftcintranet.ftc.gov/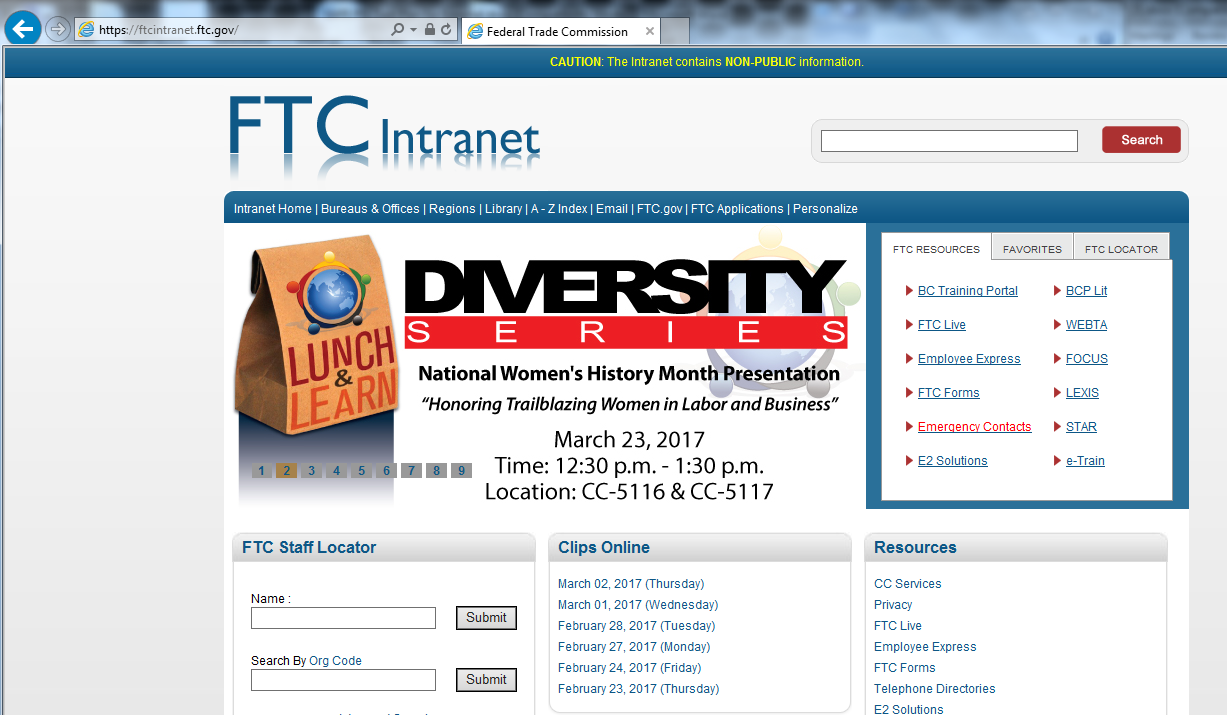 Figure 13: FTC Intranet Page
Troubleshooting
Access Denied Error
Should you get an Error: Access is Denied.
Extraction from Client SSL Certificate failed error make sure you select the right Authentication Certificate or that your Smart Card is entered properly.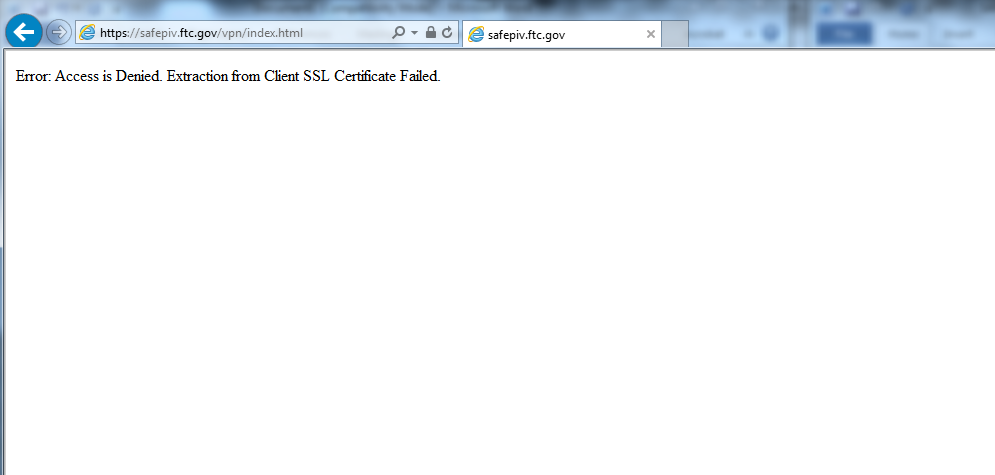 Figure 14: Error Access Denied Page