By: Lesley Fair | Sep 25, 2015 11:35AM
Shopping for an appliance or used car? The FTC has tips for consumers. What about when entrepreneurs are in the market for a franchise? We've got you covered there, too, with a recently updated publication, A Consumer's Guide to Buying a Franchise.
Enforced by the FTC, the Franchise Rule makes important information available for people thinking about buying a franchise. Two key considerations from the get-go: 1) Keep your eyes wide open throughout the process; and 2) Take the time to conduct a "due diligence" investigation. The revised Guide includes tough questions to ask franchisors – and yourself – before investing.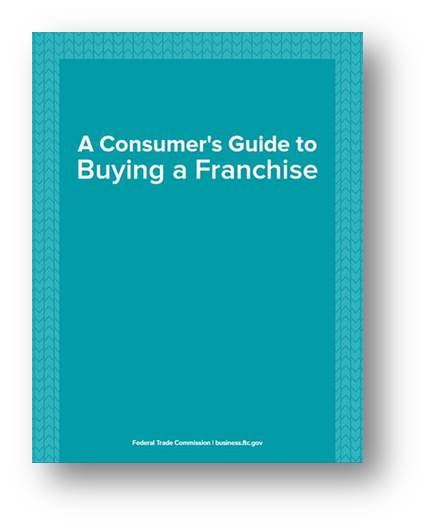 For example, the Guide offers line-by-line advice on how to use the Franchise Disclosure Document to your advantage. According to the Franchise Rule, you must get that document at least 14 days before you're asked to sign any contract or pay any money to a franchisor or an affiliate. It can be a treasure trove of information about the franchisor's business background, pending litigation, bankruptcy history, initial and ongoing costs, territory restrictions, and other must-have facts – but only if you know how to use it. The revised Guide offers advice on how the Franchise Disclosure Document can help you investigate the franchises you're considering, evaluate their claims about potential earnings, and compare different franchisors' offers.
Here's a tip from shrewd investors: Get a copy before you spend a cent investigating an offering. 
Read A Consumer's Guide to Buying a Franchise online or order free copies. If your company sells franchises or related opportunities, make it a habit to consult the FTC's Franchises, Business Opportunities, and Investments page.