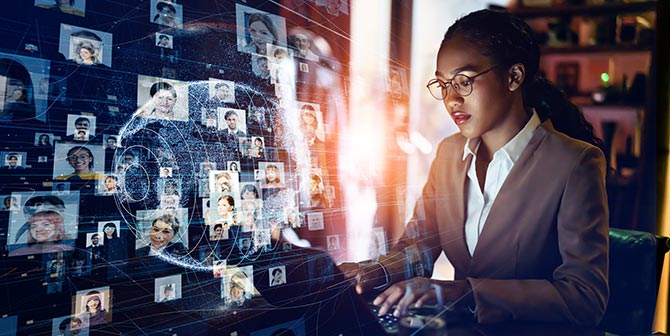 Seeking technology researchers, engineers, UX researchers, content strategists, data scientists, product managers (part or full-time remote detail)
The Federal Trade Commission is looking for thoughtful and collaborative leaders to work on a variety of technology-related consumer protection and competition issues throughout the agency. Created in 1914, the FTC's mission is to protect consumers and competition by preventing anticompetitive, deceptive, and unfair business practices. We conduct investigations, sue companies and people that violate the law, and develop rules to ensure a vibrant marketplace.
What we're looking for
We are seeking technologists, researchers, engineers, UX designers, content strategists, and product managers to join us at the FTC. We aim to hire people who can adapt to a project's needs, though we also hire specialists for particular projects. You will be working on consumer protection or competition related projects that are relevant to your specific technical area of expertise.
We are committed to building a team that is reflective of the communities we serve and strongly encourage people of color, LGBTQ+ individuals, women, minorities, people with disabilities, system-impacted people, veterans, and people of all ages to apply.
We are seeking a variety of candidates with the following skills or subject matter expertise including but not limited to:
advertising technology
artificial intelligence
computer science
content management & strategy
data analysis
data science
digital forensics
human-centered design or research
mis/disinformation
privacy or security
quantitative and qualitative research
product or service design and engineering
programming and application development
prototyping
social science research or fieldwork
software engineering
social media and tech platforms
UX design and research
Type and duration of hire
We are currently hiring for non-reimbursable detail assignments through the Intergovernmental Personnel Act Mobility Program. A non-reimbursable detail assignment means that the home organization (the detailee's current employer) would continue to pay their salary/benefits for the duration of the two years. The detailee agreement includes a provision for either party to terminate the agreement at any time. These agreements are designed to be mutually beneficial. We typically hear that these assignments are considered prestigious accomplishments by the home institution and for the candidate. Candidates from federal government, state & local government, academia, and non-profit are eligible for this program.
Process: Intergovernmental Personnel Act Mobility Program
Duration: 3 months – 2 years, project will be assigned based on expertise and fit
Commitment: Part-time or Full-time
Location: Remote
Start: Imminently, 2021
What you will do
At the FTC, you will be working on consumer protection or competition projects that are relevant to your specific area of expertise. We aim to hire people who can adapt to a project's needs, though we also hire specialists for particular projects. You will:
Work on small teams to drive the investigative efforts of our work for projects that affect millions of consumers. You'll be involved from concept to implementation, technical investigative research, and championing user needs.
Conceptualize, develop, and conduct a research project, potentially using a range of technical or design methods.
Develop and produce written and verbal reports, memos, and briefing materials in tandem with other analysts and subject matter experts.
You will collaborate closely with the Office of the Chief Technologist, the Office of Technology Research and Investigation, and our attorneys to provide leadership and insights that will help the FTC effectively protect consumers and competition in the digital world and stay on the cutting edge of technology.
Ideal candidates
Equal parts systems thinker and advocate for end users
Highly resourceful, reliable, and detail-oriented self-starter
Ability to work independently with minimal oversight
Ability to lead or contribute to investigative research, and conduct in-depth user interviews and usability studies
Ability to communicate complex technical concepts with non-technical audiences
Strong interpersonal skills and demonstrated experience managing down, laterally, and up for successful outcomes
How to apply
If you are a federal government employee, please apply through Open Opportunities.
If you are an academia, non-profit, private sector, or other employee, please submit the following to technologists@ftc.gov:
Cover letter describing your current work and why you would be the ideal candidate for this position
Your resume
A link to your portfolio (if relevant)
For any questions, please reach out to technologists@ftc.gov.